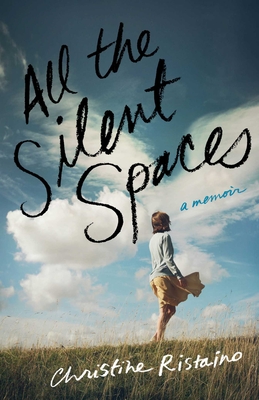 All the Silent Spaces
A Memoir
Paperback

* Individual store prices may vary.
Description
In September 2007, Christine Ristaino was attacked in a store parking lot while her three- and five-year-old children watched. In All the Silent Spaces, Ristaino shares what it felt like to be an ordinary person confronted with an extraordinary event--a woman trying to deal with acute trauma even as she went on with her everyday life, working at a university and parenting two children with her husband. She not only narrates how this event changed her but also tells how looking at the event through both the reactions of her community and her own sensibility allowed her to finally face two other violent episodes she had previously experienced. As new memories surfaced after the attack, it took everything in Ristaino's power to not let catastrophe unravel the precarious threads holding everything together. Moving between the greater issues associated with violence and the personal voyage of overcoming grief, All the Silent Spaces is about letting go of what you think you know in order to rebuild.
She Writes Press, 9781631525698, 280pp.
Publication Date: July 9, 2019