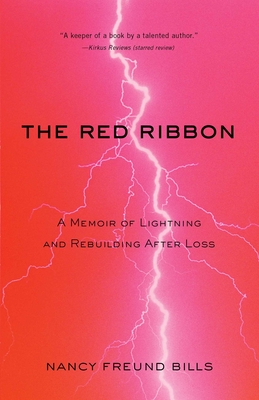 The Red Ribbon (Paperback)
A Memoir of Lightning and Rebuilding After Loss
She Writes Press, 9781631525735, 216pp.
Publication Date: May 28, 2019
* Individual store prices may vary.
Description
In the summer of 1994, a freak lightning and thunder storm explodes on the southern coast of Maine, killing Nancy Bills's husband and critically wounding her younger son. She promises her late husband that she will write their family's story and bind it with a red ribbon of love and courage. In language alternately tender and gritty, The Red Ribbon documents the aftermath of Bills's husband's death. As a wife, she grieves and attempts to rebuild her life; as a mother, she strains to be the parent her young adult sons need. Then, one year later, she is faced with more loss--this time, the father whom she adores. After his death, other deaths, some anticipated and others unpredictable, follow. Meanwhile, the impending death of her aging mother is a particular challenge; Nancy struggles to be a good daughter, and on many visits to Montana, her home state, she tries to mend their painful history. Insightful, moving, and full of intelligence and humanity, The Red Ribbon is a story of surviving the many and often devastating lightning strikes of life, and a gift of compassion and wisdom for readers who are struggling with their own losses.