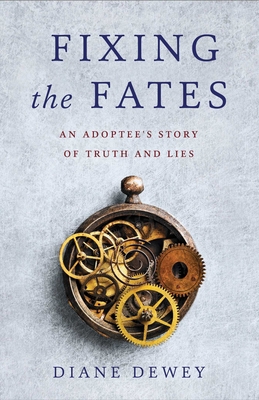 Fixing the Fates
An Adoptee's Story of Truth and Lies
Paperback

* Individual store prices may vary.
Description
The secrets, lies, and layers of deception about Diane Dewey's origins were meant for her protection--but eventually, they imploded. Living with her family in suburban Philadelphia, Diane had grown up knowing she was born in Stuttgart and adopted at age one from an orphanage. She'd been told her biological parents were dead. Then, in 2002, when she was forty-seven years old, Diane got a letter from Switzerland: her biological father, Otto, wanted to bring her into his life. With that, her world shifted on its axis. In the months that ensued, everybody had a different story to tell about Diane's origins, including Otto when they met in New York City. She struggled to understand what was at stake with the lies. Like a private eye, she sifted through competing versions of the truth only to find that, having traveled throughout Europe and back, identity is a state of mind. As more information surfaced, the myths gave way to a certain elusive peace; Diane discovered a tribe in her mother's family, found a Swiss husband, gained a voice, and, for the first time, began to trust in the intuition that had nudged her all along. One-part forensic investigation, one-part self-discovery, Fixing the Fates is a story about seeing behind artifice and living one's truth.
She Writes Press (Ips), 9781631525773, 344pp.
Publication Date: June 1, 2019