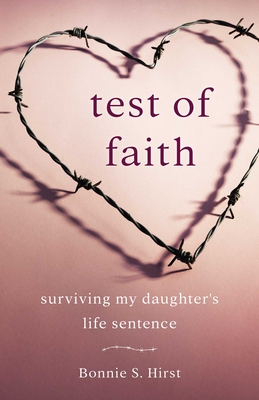 Test of Faith
Surviving My Daughter's Life Sentence
Paperback

* Individual store prices may vary.
Description
Bonnie S. Hirst is a woman of faith who has always believed that everything in life works out for the best. So, when her daughter, Lacey, is accused of a terrible crime, although Bonnie is devastated, she is also convinced that God will protect her family from harm. He always has, after all. But when her prayers are not answered and Lacey is sentenced to life in prison, Bonnie questions every aspect of her existence: her beliefs, her role as a mother, and the purpose behind the events that are tearing her family apart. As Bonnie and her family navigate the complicated labyrinth of the legal system, she struggles with the duality of presenting a fa ade of being okay on the outside and screaming for air on the inside. Finally, she is guided to ask for help--a concept previously foreign to her--and is rewarded with a bubble of friends who surround her and her family with love. Poignant, hopeful, and ultimately uplifting, Test of Faith is the story of one mother's spiritual journey of awareness--and her discovery that even when your life seems to have radically veered off course, there are always blessings to be found, if you can just keep your heart open enough to receive them.
She Writes Press, 9781631525940, 192pp.
Publication Date: September 24, 2019