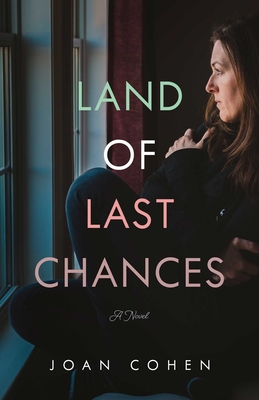 The Land of Last Chances
Paperback

* Individual store prices may vary.
Description
Jeanne Bridgeton, an unmarried executive in her late forties, discovers life doesn't begin and end on a spreadsheet when her expected menopause instead becomes an unexpected pregnancy. Though accomplished at managing risk professionally, Jeanne realizes her skills don't extend to her personal life, where she has allowed the professional and the personal to become intertwined. She's not even sure which of two men in her life is the father. Worse yet, a previously undisclosed family secret reveals that she may carry a rare hereditary gene for early-onset Alzheimer's--and it's too late to get genetic tests. This leaves Jeanne to cope with her intense fear of risk without the aid of the mountain of data she's accustomed to relying upon. Wrestling with the question of whether her own needs, or those of her child, should prevail takes Jeanne on an intensely emotional journey--one that ultimately leads to growth and enlightenment.
She Writes Press, 9781631526008, 288pp.
Publication Date: August 13, 2019