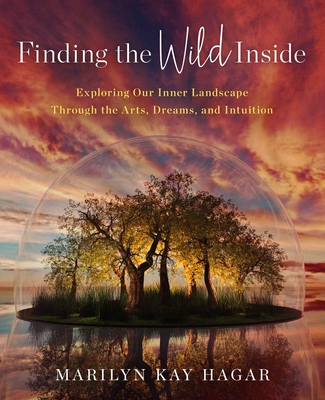 Finding the Wild Inside
Exploring Our Inner Landscape Through the Arts, Dreams and Intuition
Paperback

* Individual store prices may vary.
Description
Today's world urges us to look outward for life's meaning and purpose--but our inner lives are the true source of the deeper knowing that gives life meaning. In Finding the Wild Inside, Marilyn Hagar encourages readers to discover that creative place inside us that knows there is more to life than we are currently living--the less rational part of ourselves that she calls our "wild inside," a place most of us have not been taught to navigate. Using stories from her own life--from infancy through caring for her elderly parents as an adult--Hagar shows us how, through playing in the arts, contemplating our nightly dreams, fostering our intuition, and reconnecting to Mother Nature, we can discover our own authentic wild self. Opening to this part of ourselves, she teaches, isn't so much a search as it is a listening, a curiosity, a playfulness, and a learning how to think symbolically, all of which can be cultivated. Most of all, it takes a willingness to lay down our egos and open ourselves to the awe and wonder of the wild universe of which we are a part. Instructive and inspiring, Finding the Wild Inside is a blueprint to living life from the inside out--and, in doing so, walking a path of authenticity and belonging.
She Writes Press, 9781631526084, 296pp.
Publication Date: October 22, 2019