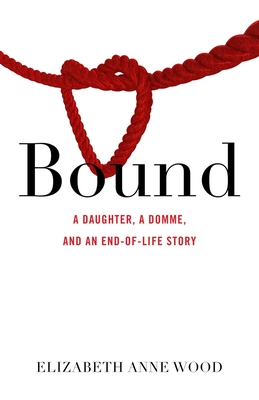 Bound
A Daughter, a Domme, and an End-Of-Life Story
Paperback

* Individual store prices may vary.
Description
What happens when a forty-something, community college sociology professor learns that her mother--a charming, passive-aggressive, and needy woman who hasn't had a lover in decades--has started seeing men who want to be bound, whipped, and sexually dominated? What happens when that same mother, shortly after diving into her newly discovered sexuality, develops a cancer that forces her to accept radical changes to her body, and then another that forces her, and everyone around her, to confront her mortality?
In Bound, Elizabeth Anne Wood addresses these questions as she chronicles the last eight months of her mother's life--a period she comes to see, over the course of months, as a maternity leave in reverse: she is carrying her mother as she dies. Throughout their journey, Wood uses her notebook as a shield to keep unruly emotions at bay, often taking comfort in her role as advocate and forgetting to "be the daughter," as one doctor reminds her to do. Meanwhile, her mother's penchant for denial and her childlike tendency toward magical thinking lead to moments of humor even as Wood battles the red tape of hospital bureaucracies, the frustration of planning in the midst of an unpredictable illness, and the unintentional inhumanity of a health care system that too often fails to see the person behind the medical chart.
She Writes Press, 9781631526305, 296pp.
Publication Date: August 13, 2019