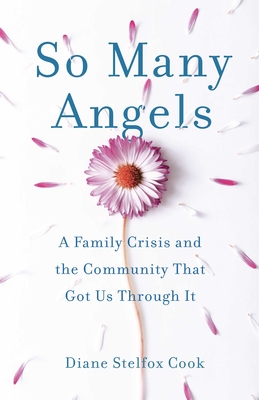 So Many Angels (Paperback)
A Family Crisis and the Community That Got Us Through It
She Writes Press, 9781631526404, 192pp.
Publication Date: September 3, 2019
* Individual store prices may vary.
Description
Diane Cook's idyllic suburban life was shattered with one phone call. As she stood five feet away from her two young sons, her husband, Jed, delivered the news: He had just been arrested. For attempted solicitation of a minor male over the internet. Her world suddenly in shambles, Diane could have fallen apart--but she knew that wasn't an option. She was a mom; her responsibility was to her boys. So she vowed to herself that she would keep herself--and her children--together. And then, just when it seemed things couldn't get any worse, she was diagnosed with multiple sclerosis. In the months that followed, Diane struggled to deal with Jed's scandal, raise her two sons, and handle her new medical condition, all as a suddenly single mother. But she quickly learned that, even in her darkest times, she was not alone: her community was with her every step of the way, always ready to swoop in to support her when she needed it most. Ultimately, So Many Angels is an uplifting story of resilience and strength--and a tribute to the many friends and strangers who helped Diane and her boys survive the greatest trial of their lives.