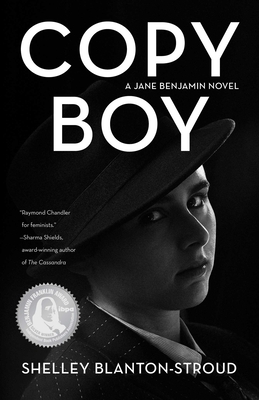 Copy Boy (Paperback)
She Writes Press, 9781631526978, 256pp.
Publication Date: June 23, 2020
* Individual store prices may vary.
Description
You think you're a body, but you're not--you're a kind of electricity, though you've got to fill the right body to go anywhere, do anything important. That's how seventeen-year-old Jane explains it to herself.
Manipulated by her mother and urged by the voice of her dead twin brother, Benjamin, Jane hits her father with a crowbar, leaves him for dead in an irrigation ditch, and escapes to San Francisco.
It's 1937, the height of the Great Depression, and there are almost no jobs for girls, so Jane turns herself into Benny and gets hired as a newspaper copy boy. She soon begins to climb the ladder at the paper, gaining validation, skill, and connections with the artists and thinkers of her day; but then her father appears on the paper's front page, his arm around a girl who was just beaten into a coma one block from Jane's newspaper--hit in the head with a crowbar.
Jane's got to find her father before he finds her, and before everyone else finds her out. She's got to protect her invented identity. This is what she thinks she wants. It's definitely what her dead brother wants.