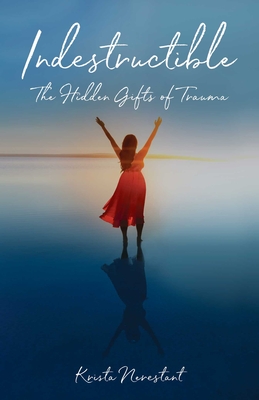 Indestructible
The Hidden Gifts of Trauma
Paperback

* Individual store prices may vary.
Description
Welcome to Krista Nerestant's journey from the other side of the globe--the islands of the Philippines--to the United States of America. In Indestructible, she shares the hidden gifts of trauma that have empowered her not just to survive but to thrive in a life most would have given up on. These pages contain her hard-won understanding of how it's possible to extract life-healing lessons from each of life's obstacles--even a violent past. As a young woman, Krista was a traumatized overachiever bound by the cultural and societal limitations of the developing nation in which she was raised. But coming out as a spiritual medium unearthed for her the many resources she had in her emotional arsenal, and inspired her to embark on a healing journey. In this candid memoir she brings readers along with her through the many trials of adversity she's faced--as well as her moments of triumph and healing. A book that will inspire readers to seek the presence of the Hero within and begin to create the life they want, Indestructible reveals that the power of choice--belief, perspective, feeling--is the ultimate resource.
She Writes Press, 9781631527999, 192pp.
Publication Date: September 8, 2020