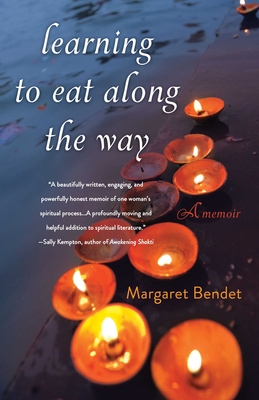 Learning to Eat Along the Way (Paperback)
A Memoir
She Writes Press, 9781631529979, 230pp.
Publication Date: August 11, 2015
* Individual store prices may vary.
Description
When Margaret Bendet is told to interview an Indian holy man, she thinks it's just another assignment--but after speaking with him, she decides to accompany him back to his ashram, hoping to find enlightenment. In Learning to Eat Along the Way, Bendet enters a world that many have wondered about but few have seen: the milieu of a spiritual master. Subtle experiences prompt her to embark on this journey with "the swami," as she calls the holy man, and to enter into the ashram--but once there, she deals with a host of psychological issues, including intense infatuation and life-threatening anorexia. "Each person comes to the ashram in order to receive something," the swami tells her, "something to take with you when you leave--something you can eat along the way." Bendet finds this to be truer than she could have imagined. Clear-eyed and candid, Learning to Eat Along the Way is an honest and often surprising account of one woman's experience with spiritual work.