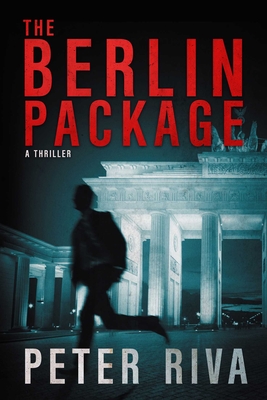 The Berlin Package (Paperback)
A Thriller
Yucca, 9781631580826, 320pp.
Publication Date: April 26, 2016
Other Editions of This Title:
MP3 CD (9/27/2016)
* Individual store prices may vary.
Description
A film producer, a handsome star, and an African safari guide must race to protect themselves and the world from a terrorist nuclear trade.

Film producer Pero Baltazar thought he was taking a Berlin filming assignment. He needed the work, needed to get back in the saddle after fighting off a life-threatening experience in East Africa—al-Shabaab had attacked his crew, intent on a much larger terrorist attack. Suddenly he finds himself under orders from his part-time employers at the State Department and the CIA when he is handed a mysterious package. It's an assignment he doesn't want. The problem is, it's a job contracted by mysterious patrons who are prepared to kill him if he doesn't deliver.

Pero—now in far too deep—turns to friends, old and new, to help him unravel the mystery of the package, uncover connections to Nazi concentration camp gold recently sold by the US Treasury, and thwart the ex–Stasi chief, now head of a powerful banking group.

In this fast-paced sequel to Murder on Safari, Pero calls on Mbuno, his friend and East African safari guide, to anticipate the moves of his enemies as if they were animals—dangerous vermin—who have kidnapped both the film star and director. Mbuno's tracking skills may keep them from getting killed—provided Pero can rope in more help and keep the CIA at bay.

Exhilarating and expertly crafted, The Berlin Package is a gripping, page-turning thriller set in post–German reunification Europe.

Skyhorse Publishing, as well as our Arcade, Yucca, and Good Books imprints, are proud to publish a broad range of books for readers interested in fiction—novels, novellas, political and medical thrillers, comedy, satire, historical fiction, romance, erotic and love stories, mystery, classic literature, folklore and mythology, literary classics including Shakespeare, Dumas, Wilde, Cather, and much more. While not every title we publish becomes a New York Times bestseller or a national bestseller, we are committed to books on subjects that are sometimes overlooked and to authors whose work might not otherwise find a home.
About the Author
Peter Riva has spent many months over 30 years travelling throughout Africa and Europe. Much of this time was spent with the legendary guides for East African hunters and adventurers. He created a TV series in 1995 called Wild Things for Paramount. Passing on the fables, true tales, and insider knowledge of these last reserves of true wildlife is his passion. Nonetheless, his job for over forty years has been working as a literary agent. In his spare time, Riva writes science fiction and African adventure books. He lives in Gila, New Mexico.
Praise For The Berlin Package: A Thriller…
"An explosive radioactive thriller written with intelligence. . . . The reluctant spy motif works grandly. . . . An extremely thoughtful and terrifying exposure of the dangers inherent in the nuclear world." —Ron Lealos, author of Pashtun and Don't Mean Nuthin'

"The action and suspense begins from the very first page and continues to increase. . . . a strong Four Stars rating." —Rockin' Book Reviews

"Wow—this novel was just as stunning and fast paced as Murder on Safari. . . . beyond exciting, full of surprises that you never quite see coming and an exciting plot line that will have you unable to put the novel down. Rating: 5/5" —Working Mommy Journal Blog

"This book was so difficult to put down. . . . I highly recommend this book to anyone, but especially to those who love a good thriller. He could be the next great thriller writer." —Book Reviews and Wallpapers Blog

"This is one fabulous thriller to dive into—escapism at its best. Trust me, you won't be able to put it down." —Olio by Marylyn

"An explosive radioactive thriller written with intelligence. . . . The reluctant spy motif works grandly. . . . An extremely thoughtful and terrifying exposure of the dangers inherent in the nuclear world." —Ron Lealos, author of Pashtun and Don't Mean Nuthin'

"The action and suspense begins from the very first page and continues to increase. . . . a strong Four Stars rating." —Rockin' Book Reviews

"Wow—this novel was just as stunning and fast paced as Murder on Safari. . . . beyond exciting, full of surprises that you never quite see coming and an exciting plot line that will have you unable to put the novel down. Rating: 5/5" —Working Mommy Journal Blog

"This book was so difficult to put down. . . . I highly recommend this book to anyone, but especially to those who love a good thriller. He could be the next great thriller writer." —Book Reviews and Wallpapers Blog

"This is one fabulous thriller to dive into—escapism at its best. Trust me, you won't be able to put it down." —Olio by Marylyn