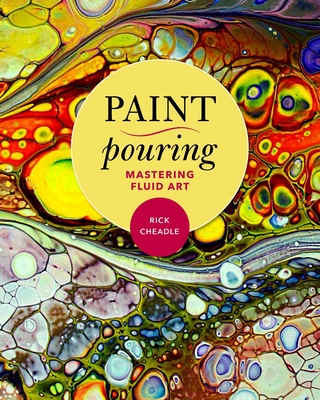 Paint Pouring (Paperback)
Mastering Fluid Art
Racehorse, 9781631582998, 128pp.
Publication Date: February 12, 2019
* Individual store prices may vary.
Description
Paint Pouring is a form of abstract art that uses acrylic paints with a runny (fluid) consistency. The acrylic paints react with each other when combined to make interesting and visually organic motifs. Fluid acrylics can be used on many types of substrates through various techniques such as pouring, dripping, swirling, glazing, dipping, and more to create dazzling and masterful effects.

This book provides everything you will need to become a paint pouring artist. Learn to:


Set up your paint pouring studio on a budget
Complete your supply list
Discover a variety of techniques
Properly handle and care for your art
Establish appropriate mixing ratios
Achieve correct paint density
And many other lessons crucial to the craft

This new art form is fun for all ages. Become a fluid art master today.
About the Author
Rick Cheadle is a self-taught mixed-media artist specializing in acrylic paint pouring. Inspired by his longstanding fascination with Mid Century art and design compositions that he grew up with, Cheadle's expansive portfolio explores multiple mediums and styles including Abstract Expressionism. Color Field. Pop Art and Mixed Media Sculptures. Rick has been in the Creative Arts Industry since 1996. He is a passionate teacher with thousands of students all over the world. Teaching art to aspiring artists is his passion and lifelong dream.