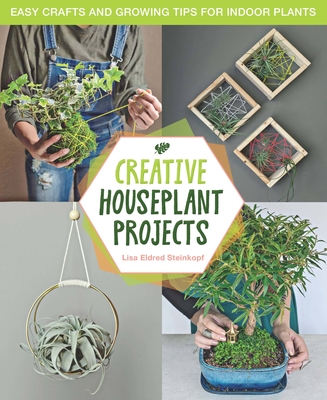 Houseplant Party
Fun projects & growing tips for epic indoor plants
Hardcover

* Individual store prices may vary.
Praise For Houseplant Party: Fun projects & growing tips for epic indoor plants…
"...I just love all the easy-to-follow houseplant projects and insight, as well as the crisp bright photos included on every page."
- Ciao! Newport Beach
—
-
"I would recommend this book to any houseplant lover, regardless of skill level or plant-owning experience."
- Washington Gardener
—
-
"The book is beautifully illustrated, and all the instructions are easy to follow."
- Mary Schier, NorthernGardener.org
—
-
Cool Springs Press, 9781631598838, 112pp.
Publication Date: August 4, 2020
About the Author
Lisa Eldred Steinkopf is The Houseplant Guru, who features all things houseplants on her blog, thehouseplantguru.com. She is the author of Houseplants and Grow in the Dark and has written for HGTVgardens.com, Real Simple magazine, Michigan Gardener Magazine, the houseplant section of Allan Armitage's Greatest Perennials and Annuals app, and Michigan Gardening Magazine, where she writes a monthly column. She worked for more than a decade at Steinkopf Nursery as the Annuals and Houseplants Manager, and has been interviewed online, in print, and on TV about houseplants. She harbors well over 1,000 houseplants in her home.