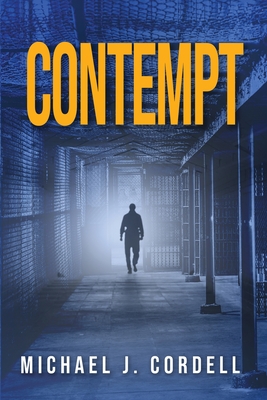 Contempt (Paperback)
A Legal Thriller
Tck Publishing, 9781631610806, 212pp.
Publication Date: July 27, 2020
* Individual store prices may vary.
Description
Lawyer Thane Banning has just been released from prison after serving five years for a murder he didn't commit.
A free man due only to a legal technicality, Thane must clear his name, repair his fragile marriage, and rebuild the life he once cherished. But his efforts are complicated by death threats from the father of his alleged victim and the tidal wave of public outrage at his release.
As Thane begins to find footing in the free world, a former fellow inmate is accused of murder by the same DA who put Thane behind bars. The inmate reaches out to Thane, who is unable to resist the desperate plea for help. He takes the case, thereby pitting himself against the ruthless adversary who stole five years of his life. And this adversary has a grudge to settle.
But prison has taught Thane a thing or two about survival, and the last time he played by the rules, he landed on death row. This time he's staking it all - his marriage, his reputation, and even his life - on the outcome of the impending case. Thane is determined to do whatever it takes to uncover the truth, especially when startling links to his own conviction rise to the surface. But will he uncover the truth in time?