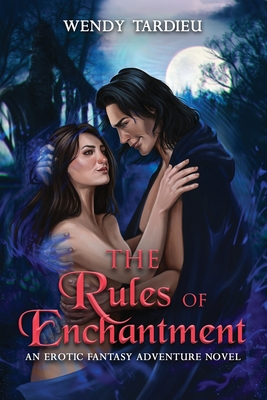 The Rules of Enchantment
An Erotic Fantasy Adventure Novel
Paperback

* Individual store prices may vary.
Other Editions of This Title:
Paperback (10/25/2020)
Description
When a Sorcerer and a Scribe Team Up to Fulfill an Ancient Prophecy, The Fate of The World Lies in Their Hands
In the mythical kingdom of Salyndria, an exiled sorcerer named Leith plots to overthrow the restrictions placed on the use of magic by the Academy. Suspecting the worst, the Academy sends a beautiful young scribe, Kyler, to be his apprentice and act as an unwitting spy.
Leith tries to drive her away by proving his reputation as a vicious and unforgiving master, but he soon discovers his new pupil is far more useful than she appears. As her charms and magical abilities become all too tempting for him to resist, the two join forces to fulfill a hidden prophecy that will grant them incredible power.
Together, the sorcerer and the scribe will change Salyndria's history forever.
Their story is equally sinister and sensual, a romantic dark fantasy adventure full of suspense and surprises.
Fans of Defended by Darkness by Terry Bolryder, A Torn Paige by L. Rose, Innocence by Dean Koontz, and The Vine Witch by Luanne G. Smith will love this fantasy romance.
You'll love this book if you enjoy: Fantasy genres Erotic romance Adventure stories Paranormal romance Young adult fiction Gothic fiction
At Real Estate Solutions LLC, 9781631610837, 150pp.
Publication Date: August 2, 2020