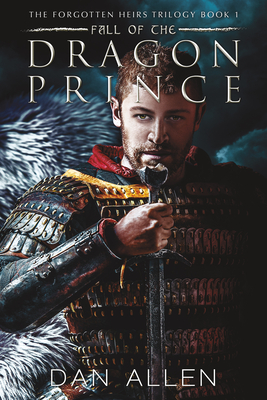 Fall of the Dragon Prince (Forgotten Heirs Trilogy) (Paperback)
Jolly Fish Press, 9781631630866, 378pp.
Publication Date: February 14, 2017
Description
The union of the five realms stands on the brink of destruction. All hope lies with the secret heirs of Toran, but no one knows who they are, not even the heirs themselves. Reann, a 17-year-old keeper of the library in Toran's former castle, must find the next heir or leave the castle when she turns 18. With the help of Verick, a handsome young nobleman, Reann seeks to solve the mystery of the five rumored heirs. Meanwhile in the east, champion dragon rider Terith, one of secret heirs, fights to defend the kingdom from an invasion. But first he must ride against the black-hearted Pert in a cross-country dragon race that will determine the fate of the kingdom and Terith's love Lilleth. Reann and Terith's quests will put both their lives in jeopardy. One rider will fall. One fate will rise.
About the Author
Dan Allen is a newly discovered fantasy and sci-fi author. He is chief technology officer at a tech startup, a father, and husband to his drummer-artist wife. Fall of the Dragon Prince is the first novel in Dan's epic fantasy trilogy The Forgotten Heirs. He has designed lasers for the government and sensors for cell phones, lit a three-story electron accelerator on fire, chased a flying stool across a high magnetic field zone, and created nanoparticles in a radioactive lab. He lives in the mountain west, where the desert touches the mountains and the sky.
Advertisement