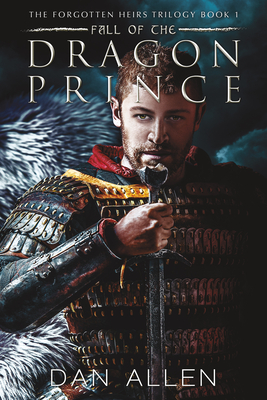 Fall of the Dragon Prince (Paperback)
Jolly Fish Press, 9781631630866, 378pp.
Publication Date: February 14, 2017
Description
The crystal compass predicts a turning point when Reann, a seventeen-year-old servant, will take control of her fate, and Terith, a fearless dragon rider, will determine the fate of his people. Using the crystal compass to track and alter fate, King Toran joined the fi ve realms and tied their destinies to the survival of his secret heirs. But the king is dead and his enemies are gathering. The hope of all lies with the heirs of Toran. But nobody knows who they are. When a handsome noble from the South arrives at Toran's castle in Erdal with clues to the secret heirs, Reann, a servant girl and self-appointed librarian of Toran's estate, fi nds herself unravelling the greatest mystery in the realm. She discovers the late king's true intentions for his heirs, and fi nds her own life and heart in danger. On the other side of the kingdom, an invading force threatens the Montas barrier. Only Terith, a prince of the Montas and the other dragon riders, can save the rest of the realm. Before Terith and the awakened riders can stop the invasion that may very well be the fall of the empire, he must ride in the challenge. In this cross-country dragon race, Terith faces a black-hearted traitor with even darker purposes, to win the kingdom and the heart of the woman Terith loves. One rider will fall; one fate will rise.
About the Author
Dan Allen is a newly discovered fantasy and sci-fi author. He is chief technology officer at a tech startup, a father, and husband to his drummer-artist wife. Fall of the Dragon Prince is the first novel in Dan's epic fantasy trilogy The Forgotten Heirs. He has designed lasers for the government and sensors for cell phones, lit a three-story electron accelerator on fire, chased a flying stool across a high magnetic field zone, and created nanoparticles in a radioactive lab. He lives in the mountain west, where the desert touches the mountains and the sky.
Advertisement