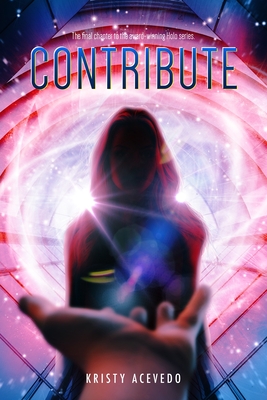 Contribute (Holo #2) (Paperback)
Jolly Fish Press, 9781631630989, 336pp.
Publication Date: July 11, 2017
* Individual store prices may vary.
Description
The holograms lied to everyone on Earth and only Alexandra Lucas knows the truth. Now she's trapped in the year 2359 without family or friends--worse, without her anxiety medication. Alex attempts to reconcile the marvelous scenery, technological advances, and luxurious living with the knowledge that the holograms weren't being completely honest--what else are they lying about? With a secret that could shatter her society, Alex tries to find her place among strangers, convicts, and a rebellion striving to bring the holograms down. Alex struggles to find the best way to reveal the truth and reunite with those she loves. But when surrounded by beauty and every convenience, Alex wonders if truth becomes irrelevant in a perfect world.
About the Author
Kristy Acevedo is a high school teacher and a huge fan of Star Treck and Harry Potter. She is the author of Consider, which won the PEN New England Susan P. Bloom Children's Book Discovery award. She lives in Fairhaven, Massachusetts.