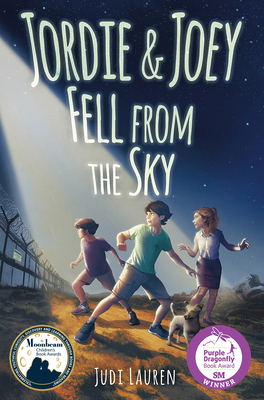 Jordie and Joey Fell from the Sky
Paperback

* Individual store prices may vary.
Description
Twin brothers Jordie and Joey have never met their parents. Maybe it's because they aren't from this planet? When another kid at school tried to force Jordie to show him the "crop circles" on his back that prove he's an alien, it was Joey who took the kid to the ground. And when the twins got kicked out of their foster home because Joey kissed the other boy who lived there, it was Jordie who told him everything would be okay. And as long as Jordie and Joey are together, it will be. But when the principal calls their current foster mother about a fight at school, the boys know she'll be done with them. And, from spying in their file, they also know they're going to be separated. Determined to face the world side by side rather than without one another, Jordie and Joey set off to find their birth parents. From Arizona to Roswell to Area 51 in the Nevada desert, the twins begin a search for where they truly belong. But Jordie's about to discover that family isn't always about the ones who bring you into the world, but the ones who help you survive it.
Jolly Fish Press, 9781631635816, 240pp.
Publication Date: April 19, 2022