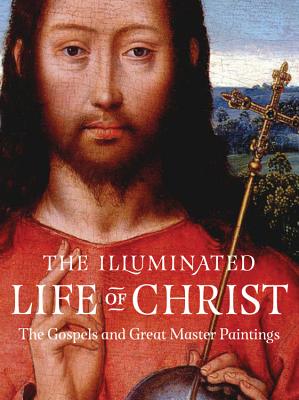 The Illuminated Life of Christ (Paperback)
The Gospels and Great Master Paintings
Black Dog & Leventhal, 9781631910036, 224pp.
Publication Date: September 15, 2015
* Individual store prices may vary.
Description
The Illuminated Life of Christ brings together the words of the Gospels and the art of the great masters in a beautiful jewel of a book that is printed with a silk cover, a flexible binding, a ribbon marker, and produced in the style of a unique, illuminated keepsake.
Eighty passages from the Bible and 120 works of art printed in five colors, including simulated gold ink, recall the life of Jesus paired with Leonardo Da Vinci's Last Supper, Venziano's Walking on Water, Van der Weyden's Annunciation, Raphael's Madonna and Child, Gerard van Honthorst's Adoration of the Shepherds, and more.
About the Author
Black Dog & Leventhal, an imprint of Hachette Books, has established an excellent world-wide reputation for creating a quality, varied and inventive program of non-fiction and illustrated books.