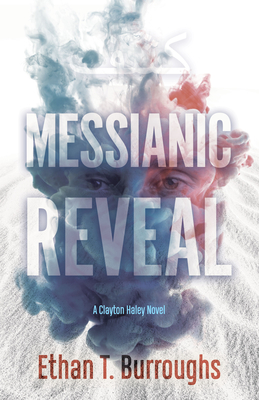 Messianic Reveal
A Clayton Haley Novel
Paperback

* Individual store prices may vary.
Description
Messianic Reveal dives deeply into Sunni and Shia Islam from a political perspective telling a unique story that demystifies for the reader Islam's hold in the Arab world.
Messianic Reveal intelligently and compassionately, and at times humorously, narrates the story of an unexceptional young man of integrity who seeks simply to serve his country, and in so doing follows his instincts into a labyrinth of conspiracies. Most telling is that Messianic Reveal launches from and connects to real events and real people: the 1979 siege of Mecca, Osama Bin Laden's brother, Ayatollah Khomeini's temporary residences in France and Iraq, and so on. The most extraordinary and compelling parts of this fictional account are true or otherwise widely believed in the Middle East, and largely come from Ethan T. Burroughs' personal experiences and relationships with locals there. Throughout Messianic Reveal, readers are taken behind the scenes into the government's bureaucratic and policy machinations, and the West's grappling with Islam's political influence.
Morgan James Fiction, 9781631951459, 280pp.
Publication Date: February 23, 2021