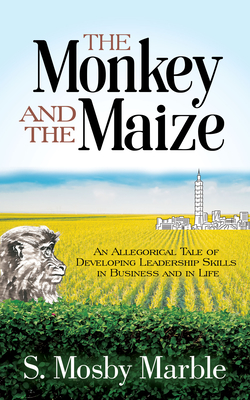 The Monkey and the Maize
An Allegorical Tale of Developing Leadership Skills in Business and in Life
Paperback

* Individual store prices may vary.
Description
The Monkey in the Maize is a fictional story that fosters respect and integrity through real life imagery.
The Monkey in the Maize presents Pete, a monkey who grows up on the inferior side of the hedge. He longs for adventure, fame, and fortune, eventually traveling across the hedge to new horizons. Along the way, Pete learns from the new characters and communities he meets. Eventually he reaches The City, which is advanced with plantology and has a limited need for manual labor. Maize is the primary resource for The City's plantology and power. However, its resources begin to deplete, and Pete is sent on a journey to find more in an undiscovered jungle.
In the jungle, Pete uncovers an impending catastrophe heading toward his community and The City. Rushing back to The City, he is rejected by the leaders, so he heads back home. Ultimately everyone races to find safety culminating in a profound final word from Pete's mom to lead them to salvation from certain destruction.
Will Pete have the courage to lead others to safety? Will The City be destroyed?
Morgan James Publishing, 9781631952609, 218pp.
Publication Date: May 25, 2021