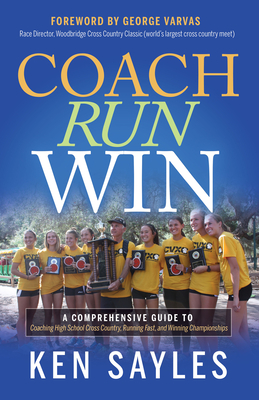 Coach, Run, Win
A Comprehensive Guide to Coaching High School Cross Country, Running Fast, and Winning Championships
Paperback

* Individual store prices may vary.
Description
Coach, Run, Win creates a roadmap for coaches and runners to navigate an entire high school cross country season. The first half of Coach, Run, Win focuses on how to run fast and provides details of training methods and workout details that produced teams and individuals with nationwide success. Any runner (high school or not) can improve by following the workout and training techniques covered. The second part of Coach, Run, Win takes coaches through the details of organizing and implementing a championship program from working with parents and administrators through setting up a summer program, designing courses and managing races and conducting end of year awards banquets. Coach, Run, Win takes the guess work and experimentation out of designing individual and team programs to achieve running success. It is laid out in a clear and concise way that avoids overly scientific explanations and instead talks about what worked and works from the experience of Ken Sayles.
Morgan James Publishing, 9781631956133, 214pp.
Publication Date: January 18, 2022