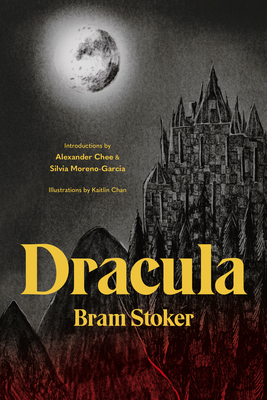 Dracula (Restless Classics)
Paperback

* Individual store prices may vary.
Other Editions of This Title:
Paperback (7/16/2010)
Paperback (7/9/2018)
Paperback (10/11/2015)
Paperback (6/8/2018)
Paperback (6/15/2018)
Paperback (6/8/2018)
Paperback (9/21/2018)
Paperback (4/3/2019)
Paperback (8/11/2018)
Paperback (7/26/2017)
Paperback (11/12/2015)
Paperback (7/27/2018)
Paperback (4/2/2018)
Paperback (7/22/2018)
Paperback (7/30/2010)
Paperback (3/3/2013)
Paperback (6/12/2018)
Paperback (6/13/2012)
Paperback (12/13/2017)
Paperback (6/13/2013)
Description
Restless Classics presents Bram Stoker's gothic masterpiece of horror, Dracula, gorgeously illustrated by Kaitlin Chan.
Since its original publication in 1897, Dracula has spoken aloud some of our deepest cultural anxieties: fear of sexuality, xenophobia, homophobia, and distrust of The Other. One of the most culturally recognizable and pervasive characters ever written, Stoker's Count Dracula is immensely more terrifying than the familiar caped and fanged representation we have come to know. The Count's terror lies not solely in his deadly bloodlust, but also in his harrowing ability to hide his malfeasance behind power and privilege.
When Jonathan Harker unearths Count Dracula's (un)deadly secret, he unwittingly starts a war between good and evil with disastrous repercussions. The innocent Lucy Westenra falls prey to his curse, Mina Harker narrowly escapes a vicious transformation, and the indefatigable Abraham Van Helsing risks life and afterlife to defeat his archnemesis. A masterpiece of gothic horror, Dracula is a resonant, terrifying contemplation of the unknown and cautionary reminder that evil doesn't always announce itself with fangs and coffins, it lurks within the normal and the mundane, just waiting to be uncovered.
Restless Books, 9781632060655, 480pp.
Publication Date: October 1, 2024