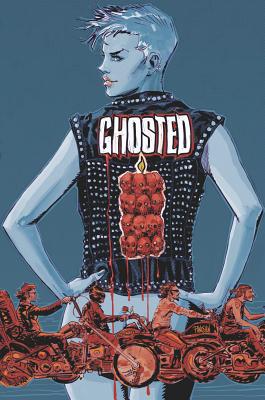 Ghosted Volume 3 (Ghosted Tp #3) (Paperback)
Image Comics, 9781632150516, 120pp.
Publication Date: December 23, 2014
* Individual store prices may vary.
Description
"Williamson writes fascinating characters, full of ego and snark, and plots that plumb the depths of familiar ghost stories. Gianfelice's dynamic panels, meanwhile, are packed with grotesque ghouls galore. Fans of good ghost stories should read this by the campfire." - Booklist "He (Williamson) is actively veering away from overused genre tropes, thus his characters are smarter than the average haunted house visitor and have a definite plan for their ghost heist." - USA Today
Jackson Winters is back for another haunted adventure - this time with personal stakes Jackson Winters' first mission was to steal a ghost from a haunted house. Once he did that, he thought he'd be free. But fate - or something else - had other plans for him, dragging him into the jungles of South America to confront a hellish cult that kidnapped possessed women. Now, weary and worn, Jackson reluctantly agrees to help the FBI with a strange problem - a spate of particularly disturbing hauntings in New York City. Reunited with old friends, Jackson plunges into the Big Apple's supernatural black market, but what he finds brings up questions about Jackson's tormented past, why he's been followed by hauntings all his life - and what destiny the future holds for him.
With this volume, Joshua Williamson and Skybound present yet another twist on a classic ghost story, seamlessly melding an eclectic cast of characters with the horror of the undead.