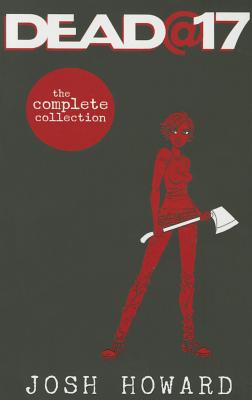 Dead @ 17: The Complete Collection (Paperback)
The Complete Collection
Image Comics, 9781632153258, 760pp.
Publication Date: December 8, 2015
Description
Nara Kilday's life is that of a typical teenager -- until the night of her tragic murder As her best friend Hazy attempts to cope with the senseless tragedy, Nara's diary surfaces, revealing her secret struggle with dark, unseen forces. Before Hazy can begin to uncover the truth, she finds herself pulled into an ancient, supernatural conflict that has now spilled over into the physical world. At the center of it all is Nara, miraculously resurrected to new life and a new purpose. With nothing less than the fate of humanity in their hands, Nara and Hazy will face the worst that life -- and Hell -- has to offer. Their epic journey will take them beyond our world into the danger and mystery of the next.
For the first time ever, all seven volumes of the Dead@17 saga are collected here together in one complete edition.
Advertisement