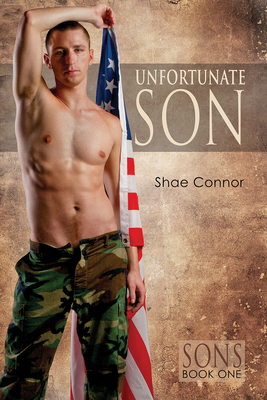 Unfortunate Son (Sons) (Paperback)
Dreamspinner Press LLC, 9781632165305, 200pp.
Publication Date: January 12, 2015
* Individual store prices may vary.
Description
Sons: Book One Five years ago, Evan Day lost his lover in the Afghan sand, and in the fallout, he lost his military career and his family. With help from friends, he reinvented himself as porn star Trevor Hardball, but his scars are hidden, not healed. When Riley Yeats falls into Evan's lap in a bar, he awakens a part of Evan he'd thought was dead and gone. Evan's fascinated by the blond and twinky Riley, even though he's the opposite of Evan's usual type. Then Evan's family reappears his life, and Evan soon learns Riley has his own family-inflicted wounds—ones that make it hard for him to be there for Evan. A disastrous confrontation between Evan and his parents leaves Evan's mother injured and Evan overcome by anger and fear. Losing his tenuous hold on his emotional control, Evan makes one bad decision after another, but maybe his final fall will be the wake-up call Evan needs to set things right—with his parents, and with Riley.