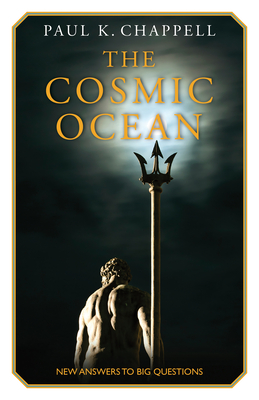 The Cosmic Ocean
New Answers to Big Questions
Paperback

* Individual store prices may vary.
Description
The Cosmic Ocean
shares the treasures that Paul K. Chappell, a West Point graduate and Iraq War veteran, who grew up in a violent household, has extracted from trauma. To explain how these treasures--which take the form of timeless truths--can help us solve our personal, national, and global problems, this book uses personal stories and extensive research to journey through time, around the world, and into every facet of the human condition.

To survive and progress as a global human family, Chappell explains that we need a paradigm shift that can transform our understanding of peace, justice, love, happiness, and what it means to be human. To help create this paradigm shift, The Cosmic Ocean explores diverse subjects such as empathy, rage, nonviolent struggle, war, beauty, religion, philosophy, science, Gandhi, the Iliad, slavery, human sacrifice, video games, sports, and our shared humanity.
Prospecta Press, 9781632260093, 448pp.
Publication Date: September 8, 2015