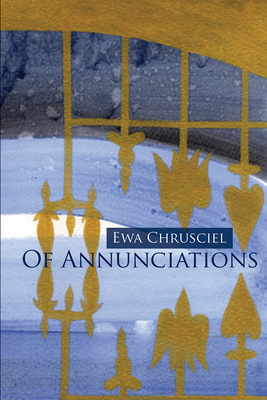 Of Annunciations (Paperback)
Omnidawn, 9781632430397, 104pp.
Publication Date: October 3, 2017
* Individual store prices may vary.
Description
In her book, Chrusciel maps the biblical event of annunciation onto the current migration crises. Annunciation becomes a symbol of the "yes" that we utter in front of reality, particularly confronted with exiles, strangers—in other words, the other. The book quivers on the brink between openness to the other and the terror the other brings out in us. What does it mean to say "yes" to a stranger? What implications, threats, blessings and responsibilities do "yes" carry? Can we say "yes" to a dislocated soul in order to become more fully who we were meant to be?
About the Author
EWA CHRUSCIEL is a bilingual poet and a translator. Her two previous books in English are Contraband of Hoopoe (Omnidawn Press, 2014) and Strata (2011). She has also published three books in Polish: Tobolek (2016), Sopilki (2009), Furkot (2001). She is an associate professor of creative writing and poetry at Colby-Sawyer College in New Hampshire.