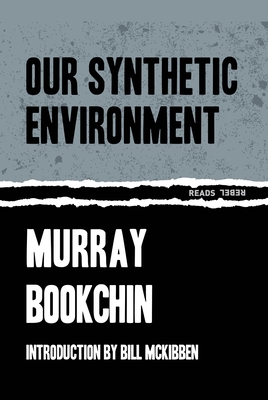 Our Synthetic Environment
Paperback

* Individual store prices may vary.
Description
Originally published in 1962, Our Synthetic Environment is a pioneering work that shows how the rise of chemicals and other toxins in our environment has led to numerous health consequences. Written by Murray Bookchin, one of the leading radical thinkers and environmentalists of the twentieth century, this book provides a devastating ecological portrait of how our food, soil, air and the way we life has negatively impacted our health, giving rise to diseases such as cancer. Many of the changes Bookchin describes in this book are even more pronounced today. An excellent companion to Rachel Carson's Silent Spring, this new edition of Our Synthetic Environment features an introduction by Bill McKibben.
Rebel Reads, 9781632461278
Publication Date: September 28, 2021
About the Author
Murray Bookchin (January 14, 1921 - July 30, 2006) was an American anarchist, political philosopher, trade-union organizer, and educator. A pioneer in the environmental movement, Bookchin formulated and developed the theory of social ecology and urban planning, within anarchist, libertarian socialist, and ecological thought. He was the author of two dozen books covering topics in politics, philosophy, history, urban affairs, and social ecology. Among the most important were Our Synthetic Environment (1962), Post-Scarcity Anarchism (1971), The Ecology of Freedom (1982) and Urbanization Without Cities (1987). His ideas influenced many modern social movements since the 1960s, including the New Left, the anti-nuclear movement, the anti-globalization movement, and Occupy Wall Street, among others.