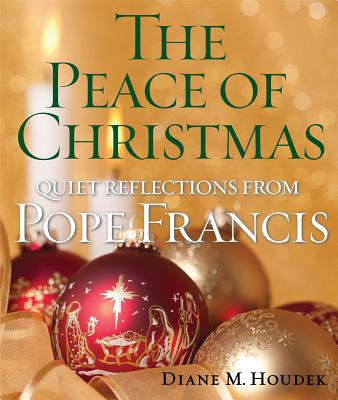 The Peace of Christmas
Quiet Reflections with Pope Francis
Paperback

* Individual store prices may vary.
Other Editions of This Title:
Compact Disc (11/29/2017)
Description
The Peace of Christmas offers an opportunity to reflect with Pope Francis on the many moods and challenges of one of the central realities of our faith: Our God became one of us, came to dwell in our midst, and began life as we all do, as a tiny baby, needy and vulnerable and dependent on the people around him for his very survival.
Through the pope's insights and reflections, you will be comforted and challenged, enlightened and reassured. He knows that Christmas is many things to many people, often changing with the times and circumstances, with your experiences in the months since last Christmas. Just as God chose to become one of us, so our lives are shaped and changed by the world around us.
While the book is divided into daily reflections, it's more a book for browsing than marching through day by day. Keep it someplace handy, pick it up when you have a few minutes of quiet. Turn to its pages when you feel frustrated with the hectic pace of preparations or when you feel suddenly struck by the wonder and beauty of this season. Let the words of Scripture and the words of Pope Francis move you to a new appreciation of the incarnation.
Franciscan Media, 9781632531711, 144pp.
Publication Date: September 28, 2017
About the Author
Diane M. Houdek is the author of The Hope of Lent, The Joy of Advent, Pope Francis and Our Call to Joy, Lent with St. Francis, and Advent with St. Francis. She is a professed Secular Franciscan with a bachelors degree in English and history from Marquette University and a masters degree in English literature from Northwestern University. She is the digital book editor for Franciscan Media and past editor of Weekday Homily Helps and Bringing Home the Word.