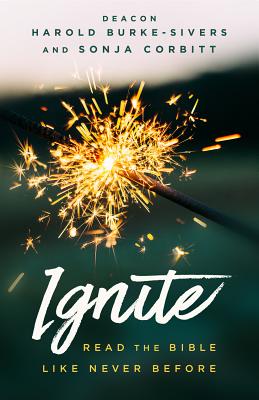 Ignite
Read the Bible Like Never Before
Paperback

* Individual store prices may vary.
Description
No matter how well you know the Bible -- a little or a lot -- Ignite will help you read it with new eyes. Speaking directly to your heart, Ignite presents the richness and beauty of the Scriptures in a way that connects the incredible story of God's love to your everyday experience. You will find clear answers to th who, what, where, when, why, and how of the Bible.

Fuel your knowledge and love for God by spending time with his voice in sacred Scripture. With Ignite as your guide, the ever ancient, ever new pages of the Bible will come alive again for you.
A 2018 Catholic Press Association Book Award winner.
Servant Books, 9781632531896, 232pp.
Publication Date: August 1, 2017
About the Author
Sonja Corbitt is the Bible Study Evangelista and creator of the LOVE the Word Bible study method. She's a Catholic Scripture teacher with a story teller's gift--a Southern belle with a warrior's heart and a poet's pen. She is the author of Unleashed, Fearless, Ignite, and Alive. Deacon Harold Burke-Sivers--known around the world as the "Dynamic Deacon"--is one of the most sought-after speakers in the Church today. He is a powerful and passionate evangelist and preacher, whose no-nonsense approach to living and proclaiming the Catholic faith is sure to challenge and inspire those who hear him. He is featured on the award-winning Chosen faith formation program and the author of the bestselling book Behold the Man: A Catholic Vision of Male Spirituality.