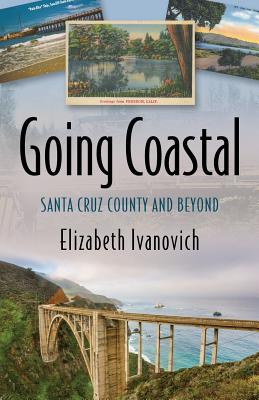 Going Coastal (Paperback)
Santa Cruz County and Beyond
Booklocker.com, 9781632634665, 144pp.
Publication Date: October 1, 2014
* Individual store prices may vary.
Description
California's Central Coast can be confusing. Electric guitars are made from car parts, bronze sculptures fill nursery gardens, and people actually want to watch a guy play the accordion Elizabeth Ivanovich has deciphered these and other mysteries in GOING COASTAL. Meet local icons, discover the best of everything, and explore cultural life throughout the Bay Area. Equal parts character study, travel guide, and cultural analysis, GOING COASTAL reveals the California most visitors haven't seen.
About the Author
Elizabeth Ivanovich is a native of California's Central Coast. She attended Watsonville schools before earning a bachelor's degree in art history and a master's degree in drama, both from Stanford University. Her work has appeared in The Christian Science Monitor, The Santa Cruz Sentinel, Santa Cruz Style, South Bay Accent, Student Traveler, The Writer, and the anthologies Bubblegum Music Is The Naked Truth (Feral House, 2001) and Lost In The Grooves (Routledge, 2005). She was the arts and entertainment columnist for the now-defunct Santa Cruz, California publication Student Guide for thirteen years. Going Coastal is her first book.