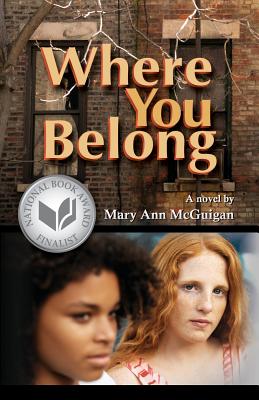 Where You Belong
Paperback

* Individual store prices may vary.
Description
NATIONAL BOOK AWARD FINALIST. Where You Belong is the story of thirteen-year-old Fiona, in the Bronx in 1963, who runs away from her alcoholic father and a family that's been evicted. Alone, hungry, with no choices left, she wanders into the black neighborhood and finds her classmate Yolanda-and a journey of self-discovery begins. Together they learn that beyond the bigotry and chaos that adults leave behind lie reasons for hope, a place they can belong-to each other. Originally published in 1997 by Atheneum Books for Young Readers, Where You Belong was chosen by the National Book Foundation as finalist for the 1997 National Book Award for Young People's Literature. The New York Public Library also named the book to its list of Best Books for the Teen Age. In citing her work, the National Book Foundation wrote: "McGuigan limns the territory between divergent inner and outer landscapes and how individuals learn a tremulous courage to trust themselves and their experiences, despite the physical and psychological violence of the adult world. With sensitivity, empathy, and insight, McGuigan shows us that the young have the character and emotional acumen to recreate themselves and, in doing so, recreate history.
Booklocker.com, 9781632635990, 158pp.
Publication Date: November 1, 2014