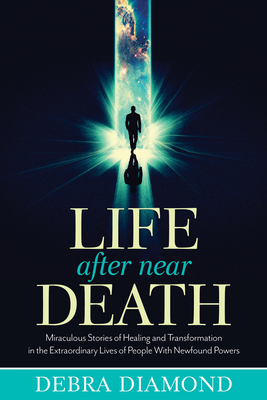 Life After Near Death (Paperback)
Miraculous Stories of Healing and Transformation in the Extraordinary Lives of People With Newfound Powers
New Page Books, 9781632650245, 240pp.
Publication Date: January 25, 2016
* Individual store prices may vary.
Description
Life After Near Death is the only book to explore the deeper meaning of the near-death experience (NDE) through the prism of its miraculous aftereffects.

You don't need to be declared clinically dead to experience an NDE. Nor must you experience many of Raymond Moody's nine elements, including a life review, an out-of-body experience, encounters with deceased loved ones, and a decision to return to one's body. The key is whether you return from the experience permanently transformed.

Life After Near Death profiles a dozen cases of specific cognitive and physiological near-death aftereffects, including newfound musical and artistic talents, mathematical gifts, enhanced hearing, elevated IQ, improved eyesight, spontaneous healing, and electrical sensitivity. It explores new evidence to shed light on this phenomenon and reveals for the first time:


The link between predisposition and the NDE.

The role of manifestation and intent in the creation of the NDE.

The unmistakable connections among the energetic world, frequency, and the NDE.

The circumstances and conditions that give rise to a NDE.

Life After Near Death offers a new, science-based paradigm to unravel the NDE and our assumptions regarding the afterlife. Although you can return from an NDE, you will never return to your former life.
About the Author

Debra Diamond is a former Wall Street money manager and artist who left a high-profile life to pursue one of purpose and spirituality. In 2008, she had a transformational experience that left her with unconventional powers as a clairvoyant and medium. As an investment professional, Debra was a professor at Johns Hopkins University and a regular commentator on CNBC. She was profiled in the Wall Street Journal, Forbes, the Washington Post, the San Francisco Chronicle, and the Baltimore Sun. She has an MBA from George Washington University and is a graduate of Christie's Education and the Jung Institute. The mother of three sons, Debra splits her time between Taos, New Mexico, and the East Coast.

Praise For Life After Near Death: Miraculous Stories of Healing and Transformation in the Extraordinary Lives of People With Newfound Powers…
"In this wonderful book Debra describes her personal journey by writing about the impressive interviews she had with people who had an NDE and their permanent, overwhelming, and inescapable psychological, spiritual, and physical transformation. Their lives changed in ways they were not prepared for. Highly recommended." --Pim van Lommel, cardiologist, author, Consciousness Beyond Life

"Debra Diamond's Life After Near Death is an inspiring look at how transformative experiences manifest in the lives of ordinary humans. She shows why our customary views of our origins and destiny must be reimagined. Nothing is more important." --Larry Dossey, MD, New York Times best-selling author, One Mind

"An inherently fascinating and exceptionally informed and informative read, Life After Near Death: Miraculous Stories of Healing and Transformation in the Extraordinary Lives of People With Newfound Powers is an absolute must read for academia and non-specialist general readers with an interest in near death experiences and how they have often profoundly impacted the lives of the men and women who have had such an experience." --Midwest Book Review

"You won't want to miss this exceptional book! Debra Diamond is uniquely qualified. She was a high-powered Wall Street money manager who walked away to pursue a life of spirituality and purpose. In her book, she investigates an aspect of near-death experiences that is infrequently discussed, yet vitally important: the aftereffects. This book is scholarly in content, yet easy and delightful to read. This highly recommended book contains a treasure trove of wisdom that is powerful, inspiring, and could change your life." --Jeffrey Long, MD, New York Times best-selling author, Evidence of the Afterlife