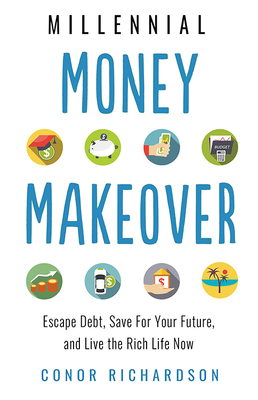 Millennial Money Makeover (Paperback)
Escape Debt, Save for Your Future, and Live the Rich Life Now
Career Press, 9781632651457, 240pp.
Publication Date: January 1, 2019
* Individual store prices may vary.
Description
What are you waiting for? Begin your money makeover today
Over half of Millennials are freaked out by their finances. Luckily, with Millennial Money Makeover readers now have a guide to help them navigate the financial issues of their time. Certified Public Accountant Conor Richardson offers a hilariously helpful and elegantly designed program to tackle essential money matters.
Millennial Money Makeover takes readers on a 6-step journey to transform their financial life and set them up for lifelong success. Built for readers in their twenties and thirties, this book gives Millennials a proven playbook.
From learning how to pay off student loans insanely fast to optimizing their financial ecosystem, Millennial Money Makeover teaches readers how to claim back their financial future, make the most of their money, and jumpstart their path to the rich life.