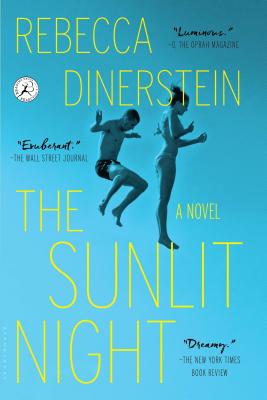 The Sunlit Night
Paperback

* Individual store prices may vary.
Other Editions of This Title:
Paperback (5/23/2023)
Hardcover (6/2/2015)
June 2015 Indie Next List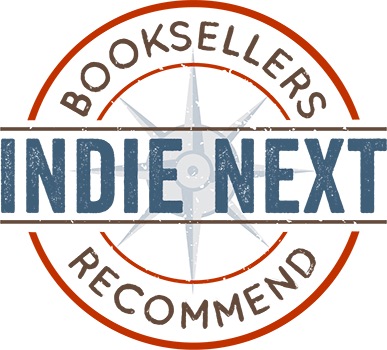 "The endless daylight of a Norwegian summer is the perfect backdrop for this warm and quirky debut filled with unusual characters and situations, a setting that is real yet somehow out of time, visual and precise writing, emotional warmth, and faith in the healing power of love. This tale of Frances and Yasha, their families, and their companions during a transformative summer in perpetual Arctic light is a perfect read for fans of Nicole Krauss' The History of Love or Bill Forsyth's classic movie, Local Hero."
— Anmiryam Budner, Main Point Books, Bryn Mawr, PA
View the List
Description
A "richly imagined and darkly comic" (Jenny Offill) love story set in the Arctic Circle that explores self-discovery and the power of starting over. Now a major motion picture, starring Jenny Slate, Gillian Anderson, Zach Galifianakis, and Alex Sharp.

22-year-old Frances has fled heartbreak and claustrophobic Manhattan for an isolated artist colony in the beautiful, barren landscape of northern Norway. Yasha, a Russian immigrant raised in a bakery in Brooklyn, travels to Norway to fulfill his beloved father's last wish: to be buried "at the top of the world." Both have come to learn how to be alone. But under the ever-present midnight sun, Frances and Yasha are surprised to find refuge in each other, instead.

Ninety-five miles north of the Arctic Circle, the two form a bond that fortifies them against the turmoil of their distant homes, offering solace amidst great uncertainty. With nimble and sure-footed prose enriched with humor and warmth, Dinerstein reveals that no matter how far we travel to claim our own territory, it is ultimately love that gives us our place in the world.
Praise For The Sunlit Night…
"Quirky, exuberant . . . An original work of gentle irony counterpoised by delightful sincerity, which offers distinct turns of phrase with precision and beauty." —Wall Street Journal

"The Norwegian Arctic of Dinerstein's imagination is a strange and wonderful place . . . the constant sunlight of midsummer feeds the book's dreamy, surreal quality . . . her narrative style is also dreamlike." —The New York Times Book Review

"Luminous . . . Dinerstein brings a contagious wonder to her storytelling." —The Season's Best Literary Fiction, O, the Oprah Magazine

"Lyrical as a poem, psychologically rich as a thriller, funny, dark, warm, and as knowing of place as any travel book or memoir, The Sunlit Night marks the appearance of a brave talent." —Jonathan Safran Foer

"Darkly charming." —The New Yorker

"A richly imagined and darkly comic story about loneliness and love at the top of the world" —Jenny Offill, author of DEPT. OF SPECULATION

"Dinerstein has done readers a big favor not only by writing this luminous story about love, family, and the bewilderment of being young but also by bringing them into an otherworldly setting: a nightless Arctic summer on the spectacular Lofoten Islands. Enchanting in every way." —Maggie Shipstead, author of ASTONISH ME

"A poignant exploration of what it means to be alone in love, by a stunningly talented young writer." —Vanessa Diffenbaugh, author of THE LANGUAGE OF FLOWERS

"By turns ravishing and hilarious, The Sunlit Night is more than a shining debut--it's the work of a young master. Dinerstein writes of her two lovers with sensitivity and chutzpah: human drama, a nightless summer, the transformative power of nature. Here's an exciting new voice that sings perfectly in key." —Darin Strauss, author of HALF A LIFE

"Exhilarating and undeniably wise. Funny, straight forward, heartbreaking and startling, this book gets our appetites up--for more life lived, for love and community, for knowing ourselves and finding our way through gorgeous and unknown places, for relief and letting go. It's a book you'll be thankful for reading." —Jenny Slate

"Captivating . . . [Dinerstein's] prose is lyrical and silky, but it's also specific, with acute observations and precise detail . . . Provocative . . . A rich reading experience." —Starred review, Publishers Weekly

"Dinerstein's much buzzed-about debut novel is a fanciful Arctic Circle romance between a Russian immigrant raised in a Brighton Beach bakery and a Manhattanite seeking refuge from family problems in a Norwegian artists' colony." —The Forward

"Dinerstein's deliciously melancholy debut . . . is light and lyrical and her descriptions of the far north are intoxicating . . . A poetic premise with language to match." —Kirkus Reviews

"Readers will delight in the often surprising turns of phrase offered by debut novelist Dinerstein . . . The unusual setting and evocative language will appeal to those looking for a summer read with a bit more depth." —Booklist

"Engaging and alive . . . The Sunlit Night heralds the beginning of an intriguing career in fiction during which Dinerstein will hopefully continue to take us off the beaten path." —Huffington Post

"Dinerstein's crystalline prose floats off the page, her storytelling delights and surprises. She takes on the travails, absurdities and human failings with warmth and humor, embracing it all and reminding us through her characters to do the same." —Milwaukee Journal Sentinel

"Funny!" —#1 Vacay Read: "Stories to pack no matter where you're going", Marie Claire

"A rare find . . . With precision and ease, Dinerstein gives us a love story that's about so much more than finding love: it's about finding yourself in the company of another, even when you're far from home." —#1 of "13 of June 2015's Best Books That Are the Perfect Summer Escape", Bustle

"Get swept away to remote Norway with Dinerstein's lyrical prose about lovers Frances and Yasha. The sites are picturesque, the love is real, and anything can happen." —17 of the Best Books of Summer, Bustle

"10 Must-Read Books for June." —Flavorwire

"Dinerstein has demonstrated a level of mastery that would be impressive even in a much more seasoned writer. The Sunlit Night is a funny, wise and tender story, a near perfect blend of disparate elements." —ShelfAwareness

"Dinerstein's special blend of melancholy and hope renders a character-rich, multifaceted story." —Elle

"This poetically written novel . . . reminds us that love is more important than geography." —New York Post

"Refreshing . . . The author is a poet so the prose is, not surprisingly, lyrical but it's observant and witty, too." —The Daily Mail

"Just spectacular." —HelloGiggles

"Rebecca Dinerstein has created a tale full of lyrically crafted sentences . . . offering an introspective portrait of young adults coping with the backwash of their parents' disintegrating unions." —Library Journal

"Quirky and dark despite the light, with vivid descriptions of the crisp air, barren landscapes, and seductive silences." —Fathom.com

"It's hard to read The Sunlit Night without feeling as though you're enveloped in warmth, swathed by the author's lyricism and imagery. The sensation is one unique to Dinerstein's hand--and perfectly matched for the sun-soaked Nordic tale of lives intersecting at the top of the world." —Electric Literature

"Dinerstein excels as a writer . . . If you're looking for a book to escape the heat of August, this is the one for you." —Do South

"Extraordinarily captivating . . . Lyrical, often darkly funny . . . Told against the extraordinary backdrop of sun-filled, endless Norwegian days, of the unique and striking colours that seep out and shine through Dinerstein's vibrant, precise, sun-splashed prose." —The Irish Times
Bloomsbury USA, 9781632861146, 272pp.
Publication Date: May 3, 2016
About the Author
Rebecca Dinerstein Knight is the author of the novels Hex and The Sunlit Night, the screenplay for The Sunlit Night—now a major motion picture starring Jenny Slate—and a collection of poems, Lofoten. Her nonfiction has appeared in The New York Times and The New Yorker online, among others. Born and raised in New York City, she lives in New Hampshire. Follow her on Twitter @beckydinerstein. www.rebeccadinerstein.com
Why do you think Rebecca Dinerstein chose to introduce us to Frances in the context of her relationship with Robert Mason? How does she see the Masons in comparison with her "desperately artistic" (21) family?
Examine the role of landscape in The Sunlit Night, from urban to wild, Brooklyn to Borg.
Frances says of her family: "The only way we knew how to be was in each other's way" (16). The layout of their apartment certainly reflects this reality, but in what other ways do the members of Frances's family intrude on one another? What seems to be Frances's role in the family, and how does that role affect her?
Consider Olyana's first appearance at the bakery. How did your understanding of her reason for being there change over the course of her stay? Yasha reflects on a strong memory of sharing a bar of milk chocolate with his mother. How does this memory—and her recurring association with sweets—set the tone for Olyana's character?
Upon meeting Nils, Frances thinks: "Here was mankind in his original state . . . in all his innocence" (69). What do you think his impression is of her? Do they see each other clearly? Is Frances right about their "unfulfilled romance" (164)?
The narration of The Sunlit Night switches from first person to third person as it moves between Frances and Yasha. Why do you think the author made this choice? Were you surprised to encounter Frances from an outside perspective? Why or why not?
Consider Vassily's funeral at Eggum. Frances claims her body is "confused about grief . . . I'm not laughing. I'm shaking" (127). What other aspects of this ceremony struck you as unusual or "confused about grief"? What affect did they have? What do you think would have been Vassily's reaction to this ceremony?
Yasha thinks, "His mother, and Frances—they did not seem tied to the idea of place. They were the anywhere sort" (140). In the world of this novel, what connects a person to place? Which characters, if any, have achieved that connection by the end? Explain.
Consider the use of Norse mythology in The Sunlit Night, from the Yggdrasil tree sculpture to Olyana's Valkyrie costume. What links can be made between the real world of the novel and the mythological one Haldor presides over at the Viking Museum?
While the first four parts of the novel have places for names, the fifth has a period of time: "The Other Season," during which the narrative jumps swiftly between Frances and Yasha. How did this shift affect your understanding of their relationship and its future? Why was it was important for Yasha to stay in Lofoten for part of "the other season"?
A sense of professional failure weighs heavily on Frances's father. "What does it matter if you do what you love, if what you love doesn't matter?" (12), he asks her. What conclusions, if any, does the novel reach about this question, particularly with regard to being an artist?
Rebecca Dinerstein's first book, Lofoten, is a work of poetry. Choose a passage from The Sunlit Night that feels especially lyrical, and discuss its poetic use of language.