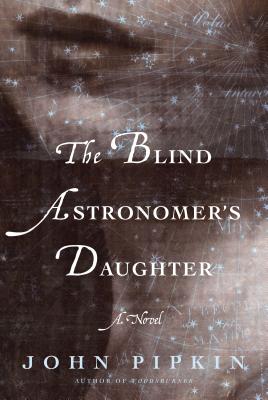 The Blind Astronomer's Daughter (Hardcover)
Bloomsbury USA, 9781632861870, 480pp.
Publication Date: October 11, 2016
Other Editions of This Title:
Paperback (9/5/2017)
Hardcover, Large Print (1/4/2017)
* Individual store prices may vary.
Description
A transporting new historical novel from the acclaimed author of Woodsburner.
In late-eighteenth-century Ireland, accidental stargazer Caroline Ainsworth learns that her life is not what it seems when her father, Arthur, throws himself from his rooftop observatory. Caroline had often assisted her father with his observations, in pursuit of an unknown planet; when astronomer William Herschel discovered Uranus, Caroline could only watch helplessly as unremitting jealousy drove Arthur to madness. Now, gone blind from staring at the sun, he has chosen death over a darkened life.
Grief-stricken, Caroline abandons the vain search, leaves Ireland for London, and tries to forget her love for Finnegan O'Siodha, the tinkering blacksmith who was helping her father build a telescope larger than his rival's. But her father has left her more than the wreck of that unfinished instrument: his cryptic atlas holds the secret to finding a new world at the edge of the sky. As Caroline reluctantly resumes her father's work and confronts her own longings, Ireland is swept into rebellion, and Caroline and Finnegan are plunged into its violence.
This is a novel of the obsessions of the age: scientific inquiry, geographic discovery, political reformation, but above all, astronomy, the mapping of the solar system and beyond. It is a novel of the quest for knowledge and for human connection -- rich, far-reaching, and unforgettable.
About the Author
John Pipkin was born in Baltimore and received his Ph.D. in British Literature from Rice University. His first novel, Woodsburner, was named one of the best books of 2009 by the Washington Post, the Christian Science Monitor, and the San Francisco Chronicle. It won the Massachusetts Book Award for Fiction, the Steven Turner Award for Best Work of First Fiction from the Texas Institute of Letters, and the Center for Fiction First Novel Prize. Pipkin lives in Austin, Texas, with his wife and son.
Praise For The Blind Astronomer's Daughter…
"[The novel's] power lies in its vibrant and arresting imagery, resonant themes and sense of intellectual ferment. In his extraordinary ability to convey his characters' emotions as they take in the universe's immensity, Pipkin captures our own awe and sense of puniness as we look at the skies and the 'implacable cartwheeling of worlds slow and indifferent'." - The New York Times Book Review
"A lyrical and heavenly read. . . it is a novel to be savoured and not rushed" - The Herald
"You want characters as vivid as the people you share your pub with? This novel has them. You want a primer to the historical underpinnings of modern astronomy and the socioeconomic environment in which it flourished? It's here. A view of the late-18th-century Irish uprising as viscerally depicted as, say, Saving Private Ryan? Look no further. A tempestuous love story? Bingo. How about a glimmer of clockpunk gearcraft within the fearsome engine of story? Roger that, citizen: John Pipkin has devised a brilliant orrery of life's rich pageant, as compelling as the brightest arrangement of stars beneath the vault of heaven." - Austin Chronicle
"In The Blind Astronomer's Daughter, John Pipkin, one of our most accomplished novelists, gives us a universe of stars, comets, and planets half-perceived through crude telescopes and half-deduced through calculations. Utilizing history and imagination, Pipkin creates characters--most memorably two complex and touching women, both called Caroline--who are formed by both their innate gifts and a world flawed by violence and injustice. He brings them all together with a force as effective and inclusive as gravity." - Sena Jeter Naslund, author of AHAB'S WIFE and THE FOUNTAIN OF ST. JAMES COURT, OR PORTRAIT OF THE ARTIST AS AN OLD WOMAN
"The Blind Astronomer's Daughter is a tour de force of characterization and historical narrative . . . No matter how small, the characters and the time come alive in narrative that is rich, intense and meticulously rendered that it often comes across as lyrical or philosophical." - The Historical Novel Review