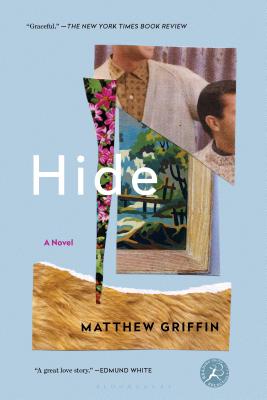 Hide
Paperback

* Individual store prices may vary.
Other Editions of This Title:
Hardcover, Large Print (11/1/2016)
Paperback (8/10/2017)
MP3 CD (10/25/2016)
Hardcover (2/16/2016)
March 2016 Indie Next List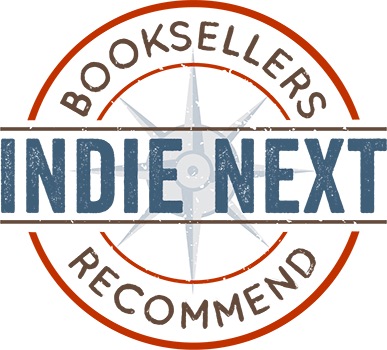 "On the outer edge of a struggling small town in North Carolina lives a long-married-- in name, if not in fact -- couple, Frank and Wendell. For all the decades they have been together they have hidden from the world to protect themselves, but now Frank's health is failing. The poignancy of Wendell's struggle to keep Frank safe is heartbreaking. These are not characters we see often in fiction -- poor and rural and gay and old -- but Griffin draws them so honestly and well that we quickly know them and come to care deeply for them."
— Michael Barnard (M), Rakestraw Books, Danville, CA
View the List
Description
An ALA Stonewall Honor book and a finalist for the Lambda Literary and Publishing Triangle awards, Hide is a tender, aching story of a hidden life in the recent history of gay love in America.
*The hardcover was an ABA Indies Introduce Pick, an Indie Next List Selection, and an
Amazon Best Book of the Month.*
Wendell and Frank meet at the end of World War II, when Frank returns home to their North Carolina town. Soon he's loitering around Wendell's taxidermy shop, and the two come to understand their connection as love-a love that, in this time and place, can hold real danger. Cutting nearly all ties with the rest of the world, they make a home for themselves on the outskirts of town, a string of beloved dogs for company. Wendell cooks, Frank cares for the yard, and together they enjoy the vicarious drama of courtroom TV.
But when Wendell finds Frank lying outside among their tomatoes at the age of eighty-three, he feels a new threat to their careful self-reliance. As Frank's physical strength and his memory deteriorate, the two of them must fully confront the sacrifices they've made for each other-and the impending loss of the life they've built.
Raw, gently funny, and gorgeously rendered, Hide is a love story of rare power.
Praise For Hide…
"Graceful . . . A portrait of a particularly repressive period in gay history." - The New York Times Book Review
"Extraordinary . . . [A] beautifully down-to-earth love letter." - The Atlanta Journal-Constitution
"Hide can't be reduced to a social-justice tale, or one of love between gay men. It's a story about the kind of love that endures beyond youth, strength and memory. It's about the preciousness of the lives couples build together and the heartbreak of losing them." - Chapter 16.org/Knoxville News-Sentinel
"Something like a small miracle: a bittersweet portrait of love in the shadows." - starred review, Booklist
"Tender, restrained, Hide is the freshly imagined story of a gay male couple who decide to give up the world -- friends, family, career -- in order to live out their forbidden love in the decades before gay liberation. This is a great love story." - Edmund White, author of OUR YOUNG MAN
"Full of joy and tenderness and awe . . . Griffin's lush prose lends an aura of a dream." - The Rumpus
"A masterful novel. Every page aches with life." - Gail Godwin, author of FLORA
"Brilliantly assured . . . poignant . . . beautiful . . . Hide is dark and deep—almost the proverbial assured debut. I finished it in tears, impatient to see the development of such a talented writer." - The Sunday Telegraph
"Griffin fills his story with prickly humor and wit . . . Hide is a book that breaks your heart." - BookPage
"Sumptuous . . . Matthew Griffin has crafted his characters through the eyes of a long-enduring love, one that encompasses joy and bitterness, hope and heartache . . . A novel robust with flavor and brimming with passion." - Shelf Awareness
"Some love, pressurized by time, and isolation, and prejudice, turns hard, gem-like, buried in protective rock. In Hide, Matthew Griffin has used his considerable talents to cut into and polish the gemstone, allowing us a glimpse at a remarkable love, a costly love, meanly sparkling and precious." - Justin Torres, author of WE THE ANIMALS
"Emotionally wrenching . . . Simply beautiful." - Lambda Literary
"Readers will want to hear more from Griffin." - Kirkus Reviews
"Hide is the best debut I've read in years. Not only is it beautifully written, full of humor and heart, but it's that rare literary beast: a serious novel that's a joy to read. Matthew Griffin is an important and welcome new voice of his generation." - John McNally, author of AFTER THE WORKSHOP
"Griffin creates a fascinating and raw journey for Frank and Wendell, championing the love between two people, regardless of the lack of support from the outside world. Deeply touching and thought provoking." - The Scotland Herald
"A searing portrait of love and alienation in old age." - Next Magazine
"Tough but compassionate and beautifully observed, Matthew Griffin's debut novel is a moving story about the persistence of love." - Maggie Shipstead, author of ASTONISH ME
"Forceful . . . A compassionate portrait of a lifelong love that will linger with readers." - Publishers Weekly
"This is the rare thing: an important, funny, beautifully observed novel about love. A great debut." - Stuart Nadler, author of WISE MEN
"[Hide] vividly renders both the challenges that confronted the closeted men and women of the past and the tragic realities facing those same people, the elderly and infirm of today. It's a powerful and affecting debut." - Edge Media Network
"Reading Hide, I kept saying to myself, 'At last!': a novel that follows the trajectory of a marriage (in fact if not in name) between two men over the course of decades, and does so with grit, humor, and compassion. Hide is a welcome and important work." - David Leavitt, author of THE TWO HOTEL FRANCFORTS
"Poignant . . . remarkable . . . Deeply touching and thought provoking." - The Irish Examiner
"Both beautiful and painful, Hide is a wonderful first novel. Full of humor and tragedy, the book reveals the sacrifices that people are often willing to make to keep their love, even if they must hide it from the world." - Gay and Lesbian Review
"Stunning . . . What a book Hide is. Each chapter holds a thousand tiny truths, not just what it is to be in a relationship, or to be gay, but what it is to simply negotiate life. Masterfully written, it manages to be subtle and heartfelt, but also wrought and visceral. Undoubtedly one of the novels of the year, this is a book that demands to be endlessly read, gifted, and read again. Spread the word." - Gay Community News
"Extraordinary . . . A tender and beautiful love story . . . Hide is like finding a faded vintage photograph of two men in love and then unearthing the story of how they came to find each other, and at what cost." - Boyz Magazine
Bloomsbury Publishing, 9781632863409, 272pp.
Publication Date: June 12, 2018
About the Author
Matthew Griffin is a graduate of Wake Forest University and the Iowa Writers'Workshop. He was born and raised in North Carolina and currently lives with his partner in Louisiana, where he is a visiting professor at the University of Louisiana at Lafayette. This is his first novel.
or
Not Currently Available for Direct Purchase