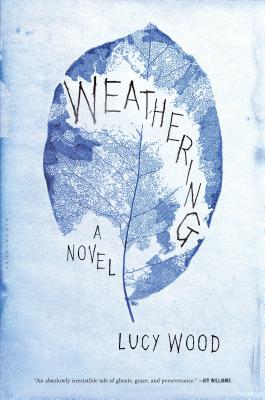 Weathering (Hardcover)
Bloomsbury USA, 9781632863577, 304pp.
Publication Date: January 19, 2016
* Individual store prices may vary.
Description
A New York Times Notable Book of the Year.
Pearl doesn't know how she's ended up in the river--the same messy, cacophonous river in the same rain-soaked valley she'd been stuck in for years. But here her spirit swirls and stays . . . Ada, Pearl's daughter, doesn't know how she's ended up back in the house she left thirteen years ago--with no heating apart from a fire she can't light, no way of getting around apart from an old car she's scared to drive, and no company apart from her own young daughter, Pepper. She wants to clear out Pearl's house so she can leave and not look back. Pepper has grown used to following her restless mother from place to place, but this house, with its faded photographs, its boxes of cameras and its stuffed jackdaw, is something new. Fascinated by the scattering of people she meets, by the river that unfurls through the valley, and by the strange old woman who sits on the bank with her feet in the cold, coppery water, Pepper doesn't know why anyone would ever want to leave.
As the first frosts of autumn herald the coming of a long winter and Pepper and Ada find themselves entangled with the life of the valley, with new companions who won't be closed out, each will discover the ways that places can take root inside us, bind us together, and become us.
About the Author
Lucy Wood is the author of a critically acclaimed collection of short stories based on Cornish folklore Diving Belles. She has been longlisted for the Dylan Thomas Prize, shortlisted for the Edge Hill Prize and was a runner-up in the BBC National Short Story Award. She has also been awarded the Holyer an Gof Award and a Somerset Maugham Award. Lucy Wood has a Master's degree in creative writing from Exeter University. She lives in Devon.
Praise For Weathering…
"One of Wood's great strengths is the ability to fully inhabit her characters' consciousness. She skilfully modifies her prose as she moves from one mind to another, leavening her vividly descriptive passages with snippets of speech or thought, wittily profane and colloquial . . . Pepper is a glorious child in the tradition of Harper Lee's Scout and Donna Tartt's Harriet." —The Guardian
"Recalls Marilynne Robinson's Housekeeping . . . Wood is a creator of worlds. This sodden river valley is one to savour." —The Daily Telegraph
"Wood beautifully renders a landscape by turns rain-soaked and snow-laden . . . The author has a gift for capturing how humans are bound to and moulded by places." —The Sunday Times
"Marvelous . . . Bears a strong resemblance to E. Annie Proulx's The Shipping News . . . I could tell you this novel is about the portrait of an artist as a young girl. Or the thorny but loving relationship between mothers and daughters. Or how we discover ever more of our parents in ourselves as we age. Not yet 30, Wood handles all of these themes with remarkable insight, empathy and grace.But as her title suggests, Wood's real subject is time, and how it inexorably weathers us much as it does Pearl's house--itself a character. In a novel where the three protagonists gradually take shape through the many chapters devoted to each of them, the house gets its own chapter, during which Wood echoes the terrifying beauty of the middle section of Woolf's To the Lighthouse--in which another crumbling house underscores how quickly time passes." —Milwaukee Journal Sentinel
"Wood's finely wrought collection has touches of a benign Angela Carter and recalls the playful yet political transmogrifications of Atwood and Byatt." —The Guardian on DIVING BELLES
"The magic is always embedded, not only in familiar stories from folklore, but in the personal myths of the characters' lives. Thus, there is a quiet realism to even the most extraordinary events." —Minneapolis Star Tribune on DIVING BELLES
"Sensory, haunting and somewhat literally haunted, this novel tackles the big subjects--belonging, mortality, love--with quiet grace and intimate focus . . . Written from the points of view of all three female characters, the novel explores quintessential questions of relationship, growing up and survival. As in the river that rages through the story, though, the true vitality lies beneath the surface of Wood's exquisite and poetic writing . . . A luminous modern fairy tale." —Kirkus Reviews