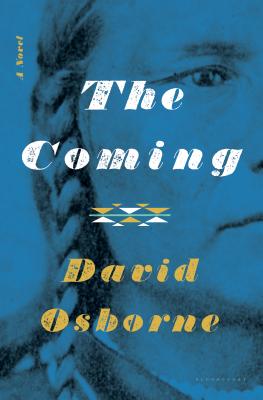 The Coming (Hardcover)
Bloomsbury USA, 9781632863850, 528pp.
Publication Date: February 7, 2017
* Individual store prices may vary.
Description
Winner of the 2018 Spur Award for Historical Novel
A sweeping historical novel of the American West that follows the dramatic life of Daytime Smoke, Nez Perce son of explorer William Clark.
The Coming is an epic novel of native-white relations in North America, intimately told through the life of Daytime Smoke--the real-life red-haired son of William Clark and a Nez Perce woman. In 1805, Lewis and Clark stumble out of the Rockies on the edge of starvation. The Nez Perce help the explorers build canoes and navigate the rapids of the Columbia, then spend two months hosting them the following spring before leading them back across the snowbound mountains. Daytime Smoke is born not long after, and the tribe of his youth continues a deep friendship with white Americans, from fur trappers to missionaries, even aiding the United States government in wars with neighboring tribes. But when gold is discovered on Nez Perce land in 1860, it sets an inevitable tragedy in motion.
Daytime Smoke's life spanned the seven decades between first contact and the last great Indian war. Capturing the trajectory experienced by so many native peoples--from friendship and cooperation to betrayal, war, and genocide--this sweeping novel, with its large cast of characters and vast geography, braids historical events with the drama of one man's remarkable life. Rigorously researched and cinematically rendered, The Coming is a page-turning, heart-stopping American novel in a classic mode.
About the Author
David Osborne is the author or co-author of five nonfiction books: Laboratories of Democracy; Reinventing Government, a New York Times bestseller; Banishing Bureaucracy; The Reinventor's Fieldbook; and The Price of Government. He has written for the Atlantic, the New York Times Magazine, Harper's, and many other publications. Osborne is currently a senior fellow at the Progressive Policy Institute, directing the Reinventing America's Schools Project. He lives in Gloucester, Massachusetts.
Praise For The Coming…
"[Osborne] brings deep understanding to the dynamics of the white-Indian conflict, and his novel makes fascinating and informative reading." - Booklist
"An epic story sure to be a hit with readers interested in the American western expansion." - Kirkus Reviews
"This debut novel imagines the life of Smoke and accurately chronicles the relationship between the U.S. government and the Native peoples of the Northwest, particularly the Nez Perce. Osborne says the novel was ten years in the making, and the deep level of his research is obvious in this richly detailed story. Biographical information about Smoke is almost nonexistent, but the author weaves his imagined life effortlessly into the lives of the other characters, almost all of whom are real-life figures, to create an exciting and engrossing story. . . This novel is a must-read for those interested in Native American history." - Historical Novel Review
"I would make "The Coming" by David Osborne required reading for everyone who lives in the area if I could. . . I recognized most of the story's names and historical events and locations — pieces you collect by growing up and living here — so there was a familiarity to the story. And yet, the way it was presented made me feel I like I was hearing it for the first time . . . it was the best book I read this year, and I'd love to see it become a movie." - Best Regionally-Based Book, Staff Picks, Lewiston Tribune
"The destruction of the Nez Perce, who were obliterated like other Native American tribes all across the American frontier during the 19th and early 20th centuries, makes harrowing history. . . this work of fiction reaches a level of truth that history cannot in depicting the collision between two civilizations." - Publishers Weekly
"Osborne, who has written non-fiction books, steps into the realm of historical fiction in 'The Coming,' in which he weaves a tale of friendship, betrayal and, ultimately, war during the time of America's western expansion." - The Salem News