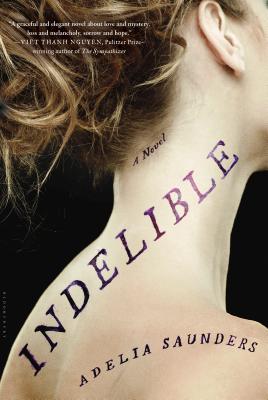 Indelible (Hardcover)
Bloomsbury USA, 9781632863942, 288pp.
Publication Date: January 17, 2017
Other Editions of This Title:
MP3 CD (4/11/2017)
* Individual store prices may vary.
February 2017 Indie Next List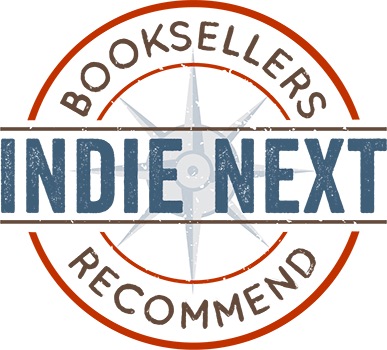 "In her remarkable debut, Adelia Saunders develops an intriguing idea into an extraordinary book. When Magdalena looks at other people, she sees words describing their lives written on their skin. The impact is so disturbing that she often leaves her glasses off and walks through the world in a blur, almost missing an encounter with Neil, the American student upon whose face her own name is written. Would fate have demanded that they meet? The interwoven stories of Magdalena, Neil, and their families raise thought-provoking questions of destiny and freewill. Well done, Ms. Saunders!"
— Gillian Kohli, Wellesley Books, Wellesley, MA
View the List
Description
An Indie Next Pick
A masterful, enthralling debut novel about fate, family secrets, and the stories our bodies tell.
Magdalena has an unsettling gift. She sees the truth about people written on their skin--names, dates, details both banal and profound--and her only relief from the onslaught of information is to take off her glasses and let the world recede. Mercifully, her own skin is blank.
When she meets Neil, she is intrigued to see her name on his cheek. He's in Paris for the summer, studying a medieval pilgrimage to the coast of Spain, where the body of Saint Jacques is said to have washed ashore, covered in scallop shells. Magdalena, desperate to make things right after her best friend dies--a tragedy she might have prevented--embarks on her own pilgrimage, but not before Neil falls for her, captivated by her pale eyes, charming Eastern European accent, and aura of heartbreak.
Neil's father, Richard, is also in Paris, searching for the truth about his late mother, a famous expatriate American novelist who abandoned him at birth. All his life Richard has clung to a single memory of his mother--her red shoes--which her biographers agree he never could have seen.
In Adelia Saunders' arresting debut, secrets are revealed among forgotten texts in the old archives of Paris, on a dusty cattle ranch in the American West, along ancient pilgrim paths, and in a run-down apartment in post-Soviet Lithuania. By chance, or perhaps by fate, the novel's unforgettable characters converge, and Magdalena's uncanny ability may be the key to their happiness.
About the Author
Adelia Saunders has a master's degree from Georgetown University's School of Foreign Service and a bachelor's degree from NYU. She has taught English in Paris, written for an independent newswire at the United Nations, and assisted an agricultural economist in Uganda. She grew up in Durango, Colorado, and currently lives with her husband and two small children in New York City, where she works for an international think tank. This is her first novel.
Praise For Indelible…
"Seductive . . . Saunders traffics [the characters'] elaborately interlacing trajectories with impressive dexterity." - The New York Times Book Review
"Richly detailed and highly observant . . . Fans of David Mitchell's Cloud Atlas and Téa Obreht's The Tiger's Wife will love Saunders' debut, which takes up the mantle of myth, history, and storytelling with beautiful, sure-footed prose." - Kirkus Reviews
"Intricately plotted, complexly affecting." - Booklist
"Hypnotically peculiar, exquisitely plotted, and teeming with suspense, Saunders brilliant debut pulls at plot threads as delicate as gossamer silk to get at the truth and the destiny of her flawed, appealing, maddening characters." - starred review, Library Journal
"Remarkable . . . intriguing . . . extraordinary . . . The interwoven stories of Magdalena, Neil, and their families raise thought-provoking questions of destiny and freewill. Well done, Ms. Saunders!" - Shelf Awareness
"A graceful and elegant novel about love and mystery, loss and melancholy, sorrow and hope. From words written on the skin to the sight of unbearable things, Saunders explores with great nuance the limits of human vision." - Viet Thanh Nguyen, Pulitzer Prize-winning author of THE SYMPATHIZER
"Extraordinary. Saunders' debut is grounded in such a solid world of character and place that its uncanny premise seems the most natural way to set right the missed connections of three wounded people." - Gail Godwin, three-time National Book Award finalist and author of FLORA
"A twisty gem of a book. Eloquently written, equal parts brutal and tender, Indelible is haunting in the very best way." - Erika Swyler, author of THE BOOK OF SPECULATION
"A tapestry of human fates so vivid and unusual it will leave you wondering madly what words may be written across your own skin." - Rebecca Dinerstein, author of THE SUNLIT NIGHT
"A history, a romance, a fantastic mystery--all of these descriptors could be applied to Indelible, and all of them are true. Transporting, unique, and entirely engrossing, it leaves a beautiful mark." - Kate Racculia, author of BELLWEATHER RHAPSODY
"Each scene in Indelible is a vivid postcard as ineffaceable as its title. Readers will stay up late at night turning pages, trying to riddle out the mystery of these characters' intertwined lives. Expertly plotted, beautifully written!" - Suzanne Rindell, author of THREE-MARTINI LUNCH
"Adelia Saunders has a vivid imagination, an excellent command of language, and the ability to empathize with the characters she has created. This debut novel will stay with the reader for quite some time." - Bookreporter.com
"Haunting . . . stunning and unique." - Largehearted Boy
"Enthralling . . . a layered and lyrical novel." - Chicago Review of Books
"[Indelible] has a certain page-turning quality . . . An absorbing tale of the complications of memory and the way chance encounters can affect the trajectory of one's life." - Daily Hampshire Gazette
"[A] complex, intriguing and compelling tale . . . that draws the readers into a world of mysterious happenings. When the story ends, the characters will still resonate in the mind. Indelible is a remarkable first novel." - The Durango Herald
or
Not Currently Available for Direct Purchase