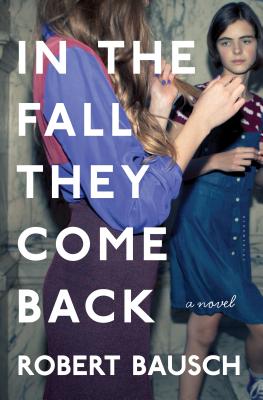 In the Fall They Come Back (Hardcover)
Bloomsbury UK, 9781632864000, 416pp.
Publication Date: December 12, 2017
* Individual store prices may vary.
Description
A brilliantly observed prep school novel about fraught teacher-student relationships--and about coming into adulthood.
Ben Jameson begins his teaching career in a small private school in Northern Virginia. He is idealistic, happy to have his first job after graduate school, and hoping some day to figure out what he really wants out of life. And in his two years teaching English at Glenn Acres Preparatory School, he comes to believe this really is his life's work, his calling. He wants to change lives.
But his desire to "save" his students leads him into complicated territory, as he becomes more and more deeply involved with three students in particular: an abused boy, a mute and damaged girl, and a dangerous eighteen-year-old who has come back to school for one more chance to graduate.
In the Fall They Come Back is a book about human relationships, as played out in that most fraught of settings, a school. But it is not only a book about teaching. It is about the limits and complexities of even our most benevolent urges--what we can give to others and how we lose ourselves.
About the Author
Robert Bausch is the author of many works of fiction, most recently the novels Far as the Eye Can See and The Legend of Jesse Smoke. He was born in Georgia and raised around Washington, D.C., and received a B.A., M.A., and M.F.A. from George Mason University. He's been awarded the Fellowship of Southern Writers Hillsdale Award and the John Dos Passos Prize, both for sustained achievement in literature. He lives in Virginia.