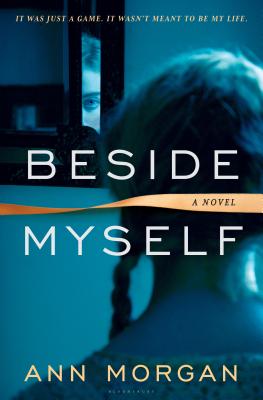 Beside Myself (Hardcover)
Bloomsbury USA, 9781632864338, 336pp.
Publication Date: January 12, 2016
Description
Six-year-old Helen and Ellie are identical twins, but Helen is smarter, more popular, and their mother's favorite. Ellie, on the other hand, requires special instruction at school, is friendless, and is punished at every turn.
Until they decide to swap places--just for fun, and just for one day--and Ellie refuses to switch back. Everything of Helen's, from her toys to her friends to her identity, now belongs to her sister. With those around her oblivious to her plight, the girl who used to be Helen loses her sense of self and withdraws into a spiral of behavioral problems, delinquency, and mental illness. In time, she's not even sure of her memory of the switch.
Twenty-five years later, she receives a call that threatens to pull her back into her sister's dangerous orbit. Will she take this chance to face her past?
About the Author
Ann Morgan is the author of The World Between Two Covers, based on her year-long journey around the world via books from every country. She continues to blog about her adventures with world literature at ayearofreadingtheworld.com. Morgan's writing has also appeared in The Independent, The Financial Times, The Scotsman, BBC Culture, and The Guardian, among many others. She lives in London.
Advertisement