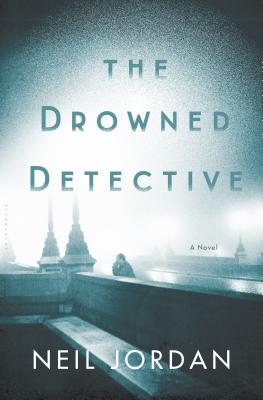 The Drowned Detective (Hardcover)
Bloomsbury USA, 9781632864468, 272pp.
Publication Date: May 10, 2016
* Individual store prices may vary.
Description
Jonathan is a private detective in a decaying eastern European city. He is drowning in his work, his failing marriage, and the corrupt landscape that surrounds him. One day, he is approached by an elderly couple to investigate the disappearance of their daughter, who has been missing for nearly two decades. Troubled by the faded photograph of a little girl the couple presses on him--she's the same age as his own daughter--he feels compelled to find her. Then one night, as he is contemplating his troubled marriage, he encounters a young woman crouched at the foot of a stone angel on the bridge spanning the river that divides the city, a woman who suddenly jumps into the icy water below. Plunging after her, Jonathan finds himself dragged into her ghostly world of confusion, coincidence, and intrigue, and the city he thought he knew becomes strange, mysterious, and threatening.
Combining the language and imagery of film with those of an extremely gifted writer, Neil Jordan has created a haunting novel that intrigues, delights, and surprises with its precise language, sly humor, imaginative range, and narrative flair.
About the Author
Neil Jordan was born in 1950 in Sligo. His first book of stories, Night in Tunisia, won the 1979 Guardian fiction prize, and his subsequent critically acclaimed novels include The Past, Sunrise with Sea Monster, Shade, and Mistaken. The films he has written and directed have won multiple awards, including an Academy Award (The Crying Game) a Golden Bear at Venice (Michael Collins) a Silver Bear at Berlin (The Butcher Boy) and several BAFTA awards (Mona Lisa, The End of the Affair). He lives in Dublin.
Praise For The Drowned Detective…
"While there is some interplay between Jordan's films and novels, he has also mastered the difference between genres. His books give more emphasis to the inner lives of their characters, in prose that is both straightforward and poetic without being florid . . . [Mistaken] shines with a darkly luminous glow." - The New York Times Book Review on MISTAKEN
"Vivid . . . A dazzling demonstration of Jordan's ability to express himself in words as well as images." - Financial Times on SUNRISE WITH SEA MONSTER
"A testament to the simple but profound power of storytelling." - Booklist on SHADE
"Jordan is a writer with a beautifully absurd, dreamlike style." - The Ellery Queen Mystery Magazine
or
Not Currently Available for Direct Purchase