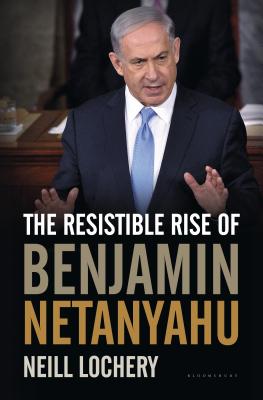 The Resistible Rise of Benjamin Netanyahu (Hardcover)
Bloomsbury USA, 9781632864710, 400pp.
Publication Date: November 15, 2016
Other Editions of This Title:
Hardcover (10/6/2016)
* Individual store prices may vary.
Description
The first major English-language profile of Benjamin Netanyahu, the divisive and controversial Prime Minister of Israel.
Benjamin Netanyahu is one of the longest-serving Prime Ministers of Israel. For much of the world, Netanyahu is a right-wing nationalist zealot; for many Israelis he is a centrist who is too soft on Arabs and backs down too easily in a fight. Love him or loathe him, Netanyahu has been at the very centre of Arab-Israeli politics since 1990, when he became the telegenic Israeli spokesman for CNN's coverage of the Persian Gulf War, arguably ushering in the Americanization of the Israeli media. Netanyahu is famous for his TV skills, but there is so much more to reveal--good and bad--about the man and his place in Israeli, Middle Eastern and world political history.
At present there is no major profile of Netanyahu in the English language, so the publication of this book is a landmark of considerable importance, especially as in March 2015 he was re-elected for a further term in office. Using the juncture of the Oslo Accords to take the reader back to Netanyahu's formative years, Neill Lochery, a renowned scholar of Middle Eastern politics and history, chronicles not only the Prime Minister's life but also the issues his career has encompassed, from the rise of militant Islam to the politics of oil; from the transformation of Israeli politics by the 24/7 cable news cycle to the US's changing role in the Middle East.
About the Author
Neill Lochery, Ph.D., is the Catherine Lewis Professor of Middle Eastern and Mediterranean Studies at University College London. He has served as an advisor to political and economic leaders from both sides of the Arab-Israeli conflict. He is the author of nine books, including The View from the Fence:The Arab-Israeli Conflict from the Present to its Roots (Continuum) and Lisbon: War in the Shadows of the City of Light, 1939-1945.
or
Not Currently Available for Direct Purchase