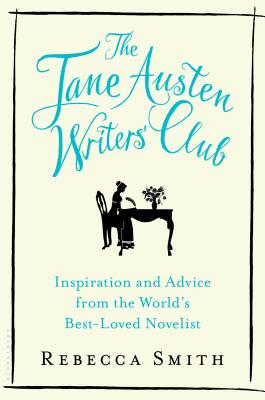 The Jane Austen Writers' Club (Hardcover)
Inspiration and Advice from the World's Best-loved Novelist
Bloomsbury USA, 9781632865885, 352pp.
Publication Date: September 20, 2016
* Individual store prices may vary.
Description
A spirited and useful guide for writers with tips and tricks from Jane Austen, whose novels stand the test of time, by her great great great great grand niece.
Pretty much anything anyone needs to know about writing can be learned from Jane Austen. While creative writing manuals tend to use examples from twentieth- and twenty-first-century writers, The Jane Austen Writers' Club is the first to look at the methods and devices used by the world's most beloved novelist. Austen was a creator of immortal characters and a pioneer in her use of language and point of view; her advice continues to be relevant two centuries after her death.
Here Rebecca Smith examines the major aspects of writing fiction--plotting, characterization, openings and endings, dialogue, settings, and writing methods--sharing the advice Austen gave in letters to her aspiring novelist nieces and nephew, and providing many and varied exercises for writers to try, using examples from Austen's work.
Exercises include:
*Show your character doing the thing he or she most loves doing. In the opening scene of Persuasion, Sir Walter Elliot looks himself up in the Baronetage, which is the Regency equivalent of Googling oneself. That single scene gives us a clear understanding of the kind of man he is and sets up the plot.
* Use Jane Austen's first attempts at stories to get yourself started. Write a very short story inspired by "The Beautifull Cassandra," a work of eighteenth-century flash fiction.
The Jane Austen Writers' Club is a fresh primer on writing that features utterly timeless advice.
About the Author
Rebecca Smith is the author of Jane Austen's Guide to Modern Life's Dilemmas and three novels for adults published in the UK. She teaches creative writing at the University of Southampton. Smith was the Writer in Residence at Jane Austen's House Museum from 2009 to 2010 and still works closely with the Museum, running writing workshops and judging their competition for young writers. She lives in Southampton, England.
Praise For The Jane Austen Writers' Club: Inspiration and Advice from the World's Best-loved Novelist…
"Pleasurable . . . solid and thoughtful . . . fill[s] a niche for readers and writers who are as interested in experiencing the journey to better writing as arriving at the destination." - Library Journal
"[A] valuable compendium of advice . . . Smith's research, literary perspicacity, and the use of excerpts make the book a unique tutorial and delicious read . . . A worthy companion for writers and readers that entertains and enlightens." - Kirkus Reviews
"A treat, a chance to luxuriate in some of [Austen's] best prose . . . This easy-to-follow book offers sensible advice and is a fine writer's guide." - Publishers Weekly
"[Smith's] method of deconstruction is a great teaching tool, providing intimate insights into Austen's life and work, which will hold great appeal to writers seeking to dig deeper and improve their own craft." - Shelf Awareness
"A great guide not just for aspiring writers, but also for all Austen lovers who want to delve deeper into her layered novels." - Booklist
"Smith gives Janeites the perfect excuse to revisit Austen's work and analyze all that makes it great . . . Not only does she offer up advice, she delves into the author's background, bringing lesser known but still intriguing information to light. There's a lot to be learned, both about Austen and writing." - Bustle
"A fun read for aspiring writers and just plain Jane-ites . . . Smith stirs the urge to revisit those rich, romantic stories and leaves writers and readers alike with Austen's sage advice: 'Let us not desert one another.'" - Minneapolis Star Tribune
"This book channels Jane Austen so convincingly I wasn't at all surprised to learn that Rebecca Smith is her five-time great niece. Smith doesn't just use Austen's writing to illustrate important points in creating fiction, but offers letters where Jane advised aspiring writers on their craft. She even has a few saucy tricks up her sleeve that are surprisingly modern--such as torturing your darlings." - Book Trib
"An Austen-lover's dream . . . As close as Austen-ites can get to mentorship by Austen herself. Not only is the advice contained within still relevant, but it is highly readable and has a wide array of writing exercises and anecdotes, making this a fantastic resource for writers." - Manhattan Book Review