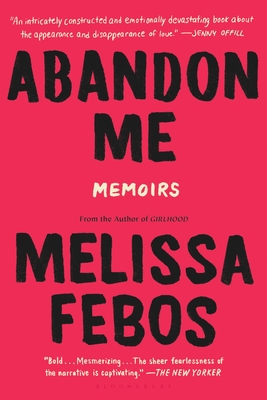 Abandon Me
Memoirs
Paperback

* Individual store prices may vary.
March 2017 Indie Next List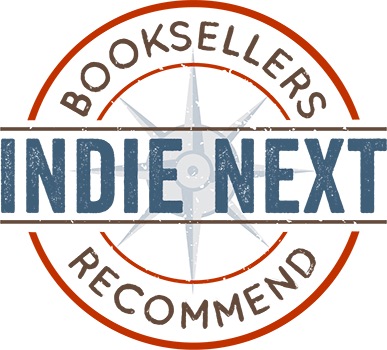 "Melissa Febos has one of those minds that's as good at describing scenes as it is at clearly breaking down a complicated idea or articulating ambivalence. Abandon Me is a powerhouse collection - each essay can be enjoyed on its own, but taken together, they form a striking autobiographical portrait of a talented young writer and thinker. You won't want to abandon a voice this powerful, and you won't forget it either."
— John Francisconi (M), Bank Square Books, Mystic, CT
View the List
Description
Named One of the Best Books of 2017 by:
Esquire, Refinery29, LitHub, BookRiot, Medium, Electric Literature, The Brooklyn Rail, Vol. 1 Brooklyn, Largehearted Boy, The Coil and The Cut.

Winner of the Lambda Literary Jeanne Cordova Prize for Lesbian/Queer Nonfiction
Finalist, Lambda Literary Award for Lesbian Memoir/Biography
Finalist, Publishing Triangle's Judy Grahn Award for Lesbian Nonfiction
An Indie Next Pick

For readers of Maggie Nelson and Leslie Jamison, a fierce and dazzling personal narrative that explores the many ways identity and art are shaped by love and loss.

In her critically acclaimed memoir, Whip Smart, Melissa Febos laid bare the intimate world of the professional dominatrix, turning an honest examination of her life into a lyrical study of power, desire, and fulfillment.

In her dazzling Abandon Me, Febos captures the intense bonds of love and the need for connection -- with family, lovers, and oneself. First, her birth father, who left her with only an inheritance of addiction and Native American blood, its meaning a mystery. As Febos tentatively reconnects, she sees how both these lineages manifest in her own life, marked by compulsion and an instinct for self-erasure. Meanwhile, she remains closely tied to the sea captain who raised her, his parenting ardent but intermittent as his work took him away for months at a time. Woven throughout is the hypnotic story of an all-consuming, long-distance love affair with a woman, marked equally by worship and withdrawal. In visceral, erotic prose, Febos captures their mutual abandonment to passion and obsession -- and the terror and exhilaration of losing herself in another.

At once a fearlessly vulnerable memoir and an incisive investigation of art, love, and identity, Abandon Me draws on childhood stories, religion, psychology, mythology, popular culture, and the intimacies of one writer's life to reveal intellectual and emotional truths that feel startlingly universal.
Praise For Abandon Me: Memoirs…
"Anyone who's read Febos . . . knows that her work explores boundaries as deftly as it defies categorization. In this new collection of essays, she once again obliterates convention with her erotically charged and intellectually astute recollections of family, relationships and the search for identity." - Esquire, "The 5 Books You Should Read in February"


"No subject is off-limits to Febos. She authorizes her reader to be braver, to dig deeper into their own secrets and to research those secrets in history . . . In her close reading and recording of her own life, Febos universalizes the pain of waiting . . . with each new piece Febos bends time." - The Rumpus


"Erotic and dark, the book is a courageous exploration of love as the ultimate form of plenitude and annihilation. A lyrically visceral memoir of love and loss." - Kirkus Reviews


"Her mastery over metaphor is astonishing . . . What might be mere navel-gazing for a less brilliant author is made powerfully universal here. Though the particulars are hers, just about anyone can relate to the feeling of a chasm opening up inside. Febos's awakening to her full identity, even its ugliness, is a powerful and redemptive epic." - starred review, Publishers Weekly


"It's easy to fall in love with Melissa Febos' gorgeous new memoir of short essays. Febos brings a relentless curiosity and startling intimacy to the page . . . With her careful observations and introspection, she transcends isolation and captures the boundless nature of human emotion. Abandon Me is a fierce exploration of love and obsession, but it is something else as well--the story of woman who is unafraid to explore the harsh truths and choices that shape our lives." - LAMBDA Literary


"A raw, brave work about truly knowing oneself." - Library Journal


"[In this] collection of self-aware, stylish, autobiographical essays on love, addiction, and inheritance, Febos harnesses language, moods, actions, and settings with precision. A professor of creative writing, she stuns with sentences that are a credit to her craft and will no doubt inspire her readers." - Booklist


"Febos's gifts as a writer seemingly increase with the types of subjects and themes that typically falter in the hands of many memoirists . . . Febos transports, but her lyricism is always grounded in the now, in the sweet music of loss." - The Millions


"Searing and eye-opening at every turn . . . a must-read." - The Huffington Post, "27 Nonfiction Books By Women Everyone Should Read This Year"


"Riveting . . . emotionally raw and stirring in a way that will have you aching for more." - Newsweek, "Best New Books of the Week"


"Febos is a talented writer with a colorful personal history." - The Washington Post


"In her second book, Febos examines the many loves of her life--lovers as well as family--with her distinctive blend of lush language and relentless intelligence." - Jackie Thomas-Kennedy, Publishers Weekly


"[A] sonorous collection of concentric essays . . . Febos' lyrical musings are intercut with astronomy, antiquity, and pop culture analyses . . . With Abandon Me, Febos engages a process of self-discovery that confirms an exceptional skill at illuminating universal truths." - Kirkus Reviews


"Intensely intimate and wide-ranging. . . . Febos is voracious in her emotional cravings, but none is stronger than her desire to know and own herself. The hard-won ending (truly, a beginning) is exhilarating." - Oprah.com


"Intimate and mesmerizingly vulnerable, Abandon Me is a boo[k] that gets at the heart of who we love, how we love--and why." - Refinery29, "Best Reads of February"


"A frequently stunning book, dealing with questions of family, identity, and intimacy." - Vol. 1 Brooklyn


"Febos has established herself as a gifted writer with deep reserves of empathy and a bottomless hunger for personal truth. . . . Her prose is exciting and inviting because it feels both raw and lived in." - Guernica


"A gorgeous writer . . . [with] stunning gifts for metaphor and raw emotional truths." - Minneapolis Star Tribune


"Abandon Me proves unequivocally that there must be room in the literary canon for the complexity of women's stories on erotic fixation and loss." - Bitch Magazine


"Abandon Me is a beautifully written journey through Febos' world." - Buzzfeed


"A delicious follow-up to the salacious stories of [Febos's] work as a dominatrix [Whip Smart]. Those new to her writing will be insatiable for more after digging into her new offering, which details the queer writer's relationship to love, loss and erotic addiction." - Gomag.com


"Febos complicates the human desire for connection with explorations in philosophy, psychology, and accounts of historical repression that seduce readers into inhabiting her myths while resisting sentimentality by dismantling the fictions with deft intellectual probing reminiscent of the work of Maggie Nelson. . . . One of Febos's greatest literary strengths is her ability to make these intimate experiences feel universal." - Bomb Magazine


"There is something pioneering about the way Melissa Febos talks about love, connecting it to all its binary shadows. . . . this book as a treatise on the siren call that leads us to re-stage events that have wounded us, so that we can produce a different ending, is absolutely luminous. The writing is crisp and unsettling." - KQED Arts


"Abandon Me commands an attention you'd have to beg for to be returned . . . As Febos writes, in explanation of this paradox, 'we are all the conquered and conquerors.' So then, if to be left by Febos's writing is not the greatest pleasure you've ever felt, then you've read her book wrong. And that is the worst kind of abandonment." - Brooklyn Magazine


"A powerful, poignant meditation on not only the pain of loss but also the maddening, intoxicating, confusing and exhilarating effects of true human closeness." - Meghan Daum, author of THE UNSPEAKABLE


"Abandon Me is a voluptuous book about the relationship between sex and surrender, desire and addiction, vulnerability and power. Febos unfolds her dark romance with erotic charge and sensuous poetry." - Sarah Hepola, author of BLACKOUT


"It's rare to read a book as generous as it is genius. Febos intimately explores addiction, pain, pleasure, the uncontrollable character and the strangely joyful and terrifying nuances of abandonment. I don't know that I've ever felt more thankful to read a book. Abandon Me found me when I most needed it." - Kiese Laymon, author of HOW TO SLOWLY KILL YOURSELF AND OTHERS IN AMERICA


"An intricately constructed and emotionally devastating book about the appearance and disappearance of love. Febos is a strikingly talented writer who pushes at the boundaries of her form and shows us just how amazing and expansive it can be." - Jenny Offill, author of DEPT. OF SPECULATION


"Melissa Febos is the anthropologist and critic, the learned, dispassionate observer and the passionate advocate of her body's passage through time, space, and the woes and pleasures of contact with other humans. Abandon Me reflects an extraordinary range of both experience and understanding." - Vijay Seshadri, Pulitzer Prize-winning author of 3 SECTIONS


"Intellectual, erotic, and lyrical, this book arrives at emotional truths that startle and dazzle. Febos spares no one. And who would want to be spared such ravishing?" - John D'Agata, editor of THE MAKING OF THE AMERICAN ESSAY


"[Febos] has emerged as one of our most creative and most unflinching memoirists, essayists, and teachers." - Los Angeles Review of Books


"Riveting and heartbreaking and tough and passionate and beautiful and original; a tour de force. Melissa Febos weaves the personal and the universal together into a provocative, brilliant, incredibly moving examination of power and identity." - Kate Christensen, author of BLUE PLATE SPECIAL


"Melissa Febos is a deep, broad and fearless thinker. This hard-fought, hard-won, endlessly compelling, and elegant memoir teaches us that our traumas are not isolated, but in constant conversation with each other, and promises that if we listen carefully to their steady murmuring, we might find the means and the power to heal our lives." - Pam Houston, author of CONTENTS MAY HAVE SHIFTED


"This book made me feel more than I was prepared to about desire and identity, as though it were an exquisite vivisection of what we politely call 'falling in love.' Febos's Abandon Me is extraordinarily written and unflinchingly bold." - Nadia Bolz-Weber, author of ACCIDENTAL SAINTS


"No one tells it like Melissa Febos. Sensual, lyrical, raw, brave, and honest, Abandon Me is simply gorgeous." - Ann Hood, NYT-bestselling author of THE KNITTING CIRCLE and AN ITALIAN WIFE


"I devoured these pages." - The Millions


"Melissa Febos is a gorgeously lyrical and insightful writer . . . this book is a recording and reckoning of love and loss and longing, evoked in gorgeous language dripping with sensuality, hope, and pain . . . We recognize our own losses in hers and understand them better through her wisdom and insight. We feel relieved to see them so beautifully and viscerally rendered." - Ploughshares
Bloomsbury USA, 9781632866585, 336pp.
Publication Date: February 6, 2018
About the Author
Melissa Febos is the author of the memoir Whip Smart, the essay collection, Abandon Me, and a craft book, Body Work. A 2022 Guggenheim Fellow, she is also the inaugural winner of the Jeanne Córdova Nonfiction Award from LAMBDA Literary and the recipient of fellowships from The National Endowment for the Arts, MacDowell, Bread Loaf, Lower Manhattan Cultural Council, The BAU Institute, Vermont Studio Center, The Barbara Deming Memorial Fund, and others. Her essays have appeared in The Paris Review, The Believer, McSweeney's Quarterly, Granta, Sewanee Review, Tin House, The Sun, and The New York Times. She is an associate professor at the University of Iowa, where she teaches in the Nonfiction Writing Program.