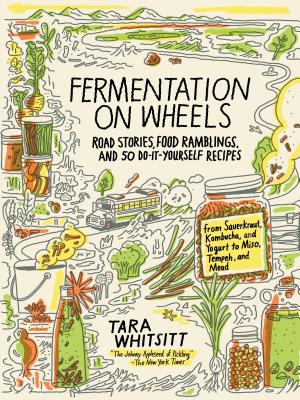 Fermentation on Wheels: Road Stories, Food Ramblings, and 50 Do-It-Yourself Recipes from Sauerkraut, Kombucha, and Yogurt to Miso, Tempeh, and (Hardcover)
Road Stories, Food Ramblings, and 50 Do-It-Yourself Recipes from Sauerkraut, Kombucha, and Yogurt to Miso, Tempeh, and
Bloomsbury USA, 9781632867902, 256pp.
Publication Date: September 19, 2017
About the Author
Tara Whitsitt is a nomadic artist and educator whose passion for growing food and teaching fermentation inspired the grassroots educational project Fermentation on Wheels: Tara drives around the country sharing starter cultures, along with the history and science of fermentation, and the stories she gathers on the road. Along with millions of microbes, she travels with a gray panther-like cat named Franklin. She lives in Eugene, Oregon.
Advertisement