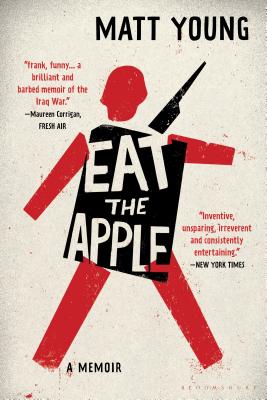 Eat the Apple
Paperback

* Individual store prices may vary.
Other Editions of This Title:
Hardcover (2/27/2018)
MP3 CD (9/3/2019)
March 2018 Indie Next List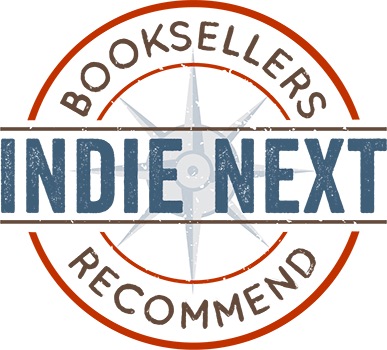 "To take the memories of a combat veteran and transform them into something funny, tender, and even whimsical at times is a delicate dance. Matt Young's Eat the Apple does this in frank flashes, exposing the senseless acts of cruelty inherent in military training and its psychological effects on soldiers. His unrelenting refusal to be pitied and the humor in his self-awareness are what make this memoir especially readable. Although you'll cringe with him during vulnerable and humiliating moments, his ownership of these experiences translates into a sort of wisdom you can take away, making Eat the Apple both a playful and cautionary war tale."
— Aubrey Winkler, Powell's Books, Inc, Portland, OR
View the List
Summer 2019 Reading Group Indie Next List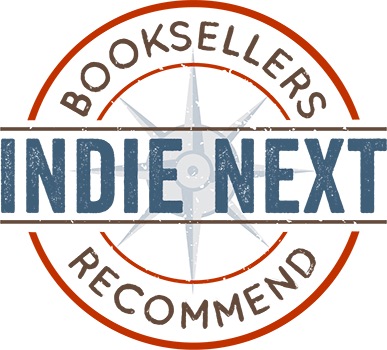 "
Eat the Apple
is a remarkably candid, inventive, and funny memoir about the devastating consequences of war for soldiers both abroad and at home. At a time when soldiers are too often seen monolithically in our culture as 'The Troops,' Matt Young's stand-up comedy riffs and diarist confessions have a necessary humanizing and personalizing effect."
— Matt Stowe, Greenlight Bookstore (Fort Greene), Brooklyn, NY
View the List
Description
"The Iliad of the Iraq war" (Tim Weiner)--a gut-wrenching, beautiful memoir of the consequences of war on the psyche of a young man.

Eat the Apple is a daring, twisted, and darkly hilarious story of American youth and masculinity in an age of continuous war. Matt Young joined the Marine Corps at age eighteen after a drunken night culminating in wrapping his car around a fire hydrant. The teenage wasteland he fled followed him to the training bases charged with making him a Marine. Matt survived the training and then not one, not two, but three deployments to Iraq, where the testosterone, danger, and stakes for him and his fellow grunts were dialed up a dozen decibels.

With its kaleidoscopic array of literary forms, from interior dialogues to infographics to prose passages that read like poetry, Young's narrative powerfully mirrors the multifaceted nature of his experience. Visceral, ironic, self-lacerating, and ultimately redemptive, Young's story drops us unarmed into Marine Corps culture and lays bare the absurdism of 21st-century war, the manned-up vulnerability of those on the front lines, and the true, if often misguided, motivations that drove a young man to a life at war.

Searing in its honesty, tender in its vulnerability, and brilliantly written, Eat the Apple is a modern war classic in the making and a powerful coming-of-age story that maps the insane geography of our times.
Praise For Eat the Apple…
"Eat the Apple perfectly captures that dichotomy of the American military - to protect individual freedoms, we must destroy our own individual freedoms - in beautiful, hilarious, horrifying prose. After reading it, you will never again be able to look at another platoon of homogeneous young soldiers without seeing all the individual hopes and fears and failures and dreams roiling just under the surface of those young faces." - The Seattle Review of Books

"Here he narrates with cold distance, there he is close and grisly. Some pages are tender and wistful, others repulsive, still others funny. The experimental, jagged account matches the disjointed life of the soldier . . . In writing about war, [Young] has found a purpose and his voice." - Economist

"Raw and powerful . . . It's strictly categorized as a memoir, but Young attempts something much more formally daring. Snappy chapters detailing the macho hell of life as a blindly obedient soldier are written not just in the first person, but as excerpts from screenplays, straight dialogue and even scrawled drawings. . . The cumulative effect of all these short, bleakly funny excerpts is remarkable. This is a sweeping chronicle of a boy looking for a purpose in life who finds war makes him even more vulnerable." - Observer

"This is a fresh, imaginative reflection full of revelations about becoming a fighter and bemoaning being one . . . This disruptive candidate for a commandant's reading list spares no one, including the first-time author." - The Military Times, naming EAT THE APPLE one of the Best Books of 2018

"A searing, brutal look into American men at war." - Writer's Bone, naming EAT THE APPLE one of the best books of 2018

"If there's a single element to great writing, it's honest observation: the ability to describe the common, anew. An unconventional memoir by a combat veteran in his early 30s--his first book--has that element on every page . . . Matt Young insists on writing everything that is warped about serving in the Marines and weak about himself. Yet in the end, there's an entire book of strength between the lines." - The St. Louis Post Dispatch

"[Young's] memoir is creatively told in atmospheric and gut-checking essays . . . [his] visceral prose, honed in college and writing programs after his tours of duty, confronts shame, guilt, and pain without flinching yet is beyond sympathetic to its subject; it is another act of service." - Starred review, Booklist

"Young matches his stylistic daring with raw honesty, humor, and pathos." - Starred review, Publishers Weekly

"This honest war memoir will shock and horrify, will cause readers to tear up, and will make them wish they could tell a 19-year-old marine that everything will be okay. Highly recommended." - Starred review, Library Journal

"[Young] performs a certain amount of literary alchemy, using style and the space between memory and fiction to transform his raw experiences into self-lacerating works of art . . . A real war story told in fragments by a gifted young writer trying to come to grips with his experiences." - Kirkus Reviews

"Former Marine and current college writing instructor Matt Young relives his grueling Marine training and his three deployments to Iraq in this searing memoir . . . "It's important to remember our boredom and lack of sleep and anger and sadness and youth and misunderstanding and loneliness and hate," Young writes. And that is the uncompromising essence of Eat the Apple: Young is unflinching, even slightly removed as he examines the most brutally personal moments of his years in service." - BookPage

"Searing in its honesty, tender in its vulnerability, and brilliantly written, Eat the Apple is a modern war classic in the making and a powerful coming-of-age story that maps the insane geography of our times." - Bookbub

"Inventive, unsparing, irreverent and consistently entertaining." - Mark Bowden, New York Times Book Review

"Young exhibits a masterful understanding of self and subject by knowing and acknowledging the deep, tire-gashing potholes of the war memoir genre and rolling over them in a way that feels new; smoother, more considered . . . [Eat the Apple] demands more of the reader than most, asking hard questions and providing few, if any, easy answers." - Consequence Magazine

"A raw, introspective account of war, masculinity, inner struggle, and becoming a marine . . . Eat the Apple represents perhaps the most important contribution to date in the growing corpus of literature by Iraq and Afghanistan war veterans. Eschewing cliché, embracing both the sacred and profane of the infantry, Young goes well beyond the uniform into the conflicted reality of the men America sends to fight its wars." - The Military Review

"A raw, introspective account of war, masculinity, inner struggle and becoming a Marine. In beautiful prose that borders on the poetic, Young's coming-of-age story takes the reader through a brutally honest self-examination and into the world of the Marine infantryman." - Leatherneck

"Eat the Apple is uncompromising. Page after page slices close to the bone with both stylistic and structural swagger. I've never met Matt Young, but he writes about a certain type of young man, a type that comprised many of my closest friends. In his book they come alive again. I've yet to read a truer portrait of them, of us." - Elliot Ackerman, author of GREEN ON BLUE

"Young is a frank, funny and mercilessly self-lacerating narrator. His writing is entertaining and experimental . . . Eat the Apple is a brilliant and barbed memoir of the Iraq War." - Maureen Corrigan, Fresh Air

"Raw, disturbing, hilarious, and unsparing . . . a brutally honest account of what it's like to be a Marine and fight in a war." - Vox
Bloomsbury Publishing, 9781632869517, 272pp.
Publication Date: February 26, 2019
About the Author
Matt Young holds an MA in Creative Writing from Miami University and is the recipient of fellowships with Words After War and the Carey Institute for Global Good. His work can be found in Tin House, Word Riot, the Rumpus, and elsewhere. He is a combat veteran, and lives in Olympia, Washington, where he teaches writing.
or
Not Currently Available for Direct Purchase